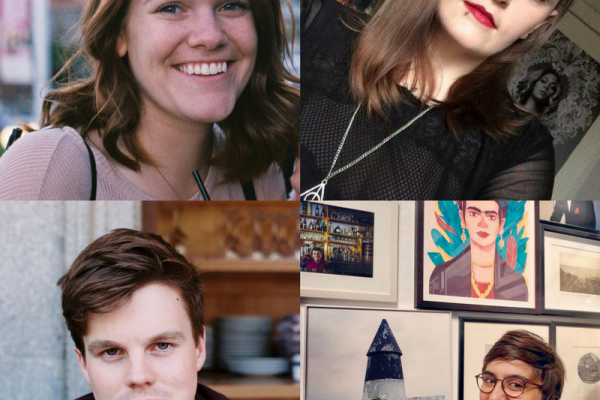 18 April, 2018
Introducing the IWC/Cúirt Young Delegates
This week we are delighted to announce the selected IWC/Cúirt Young Writer Delegates! Congratulations to Jack Sheenan, Gloria McNeely, Supriya Dhaliwal, and Rachel Sargent who will be attending the Cúirt International Festival of Literature in Galway this April for four days of full literary immersion.
The selected four young writers will be given festival passes and accommodation for four days of full literary immersion in its events and activities. During this period, they will be supported by an IWC facilitator and mentor Alan McMonagle to reflect on the festival and share their views on the experience. 
Keep an eye across our social media over the coming weeks to follow the group and find out more about the programme over on our blog!
Full information on this year's Cúirt International Festival of Literature programme is available at www.cuirt.ie