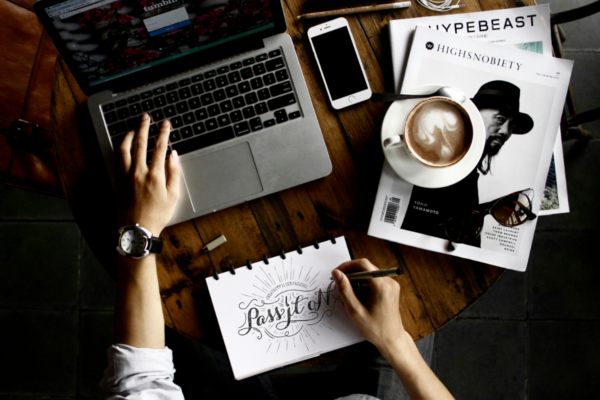 26 March, 2020
Upcoming Online Courses at the Irish Writers Centre
In light of the most recent measures announced by the government last night, we will be extending the Irish Writers Centre building closure until it is safe to re-open our doors. In the meantime, we are happy to announce that we are continuing to offer our services for writers online.
Join in a live classroom with a trusted writing teacher on one of our remote writing courses. You can now nurture your creative writing at home, from anywhere across Ireland or abroad, while practicing safe social distancing. 
Sarah Webb will be offering a course for those interested in Writing for Children, starting Thursday 9 April. Immerse yourself in the world of children's books over 6 weeks. Teacher, author and journalist Justine Carbery will also be running a 6-week Writing for Wellness course starting next Wednesday 8 April. Join a group of like-minded individuals and get comfort from creative solidarity.
Although it's not physically possible to visit IWC to write, we hope writers and friends can join us as a member to help support our writing community. We look forward to welcoming you to our workspaces later in the year. If you are a professional writer looking to learn more about the resources and supports that are available to you during this period, here is some information that might be useful for you. 
Keep an eye on our website over the coming days and weeks as we continue to announce more online courses.
Starts Wed 8 Apr 2020
Time: 6.30 pm – 8.30 pm
Duration: 6 weeks
Cost: €165/€150 members
Starts: Thur 9 April 2020
Time: 6pm – 8pm
Duration: 6 Weeks
Cost: €165/€150 Members