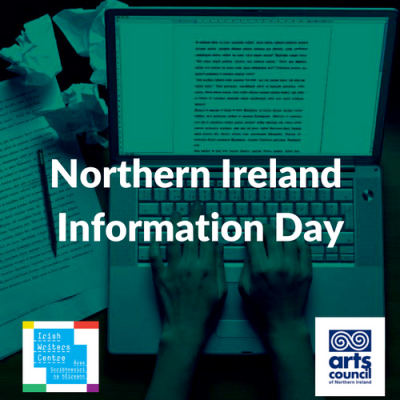 Northern Ireland Information Day
Info
Date:
November 16, 2016
Date: Wednesday 16 November




Time: 5.30pm




Location: Crescent Arts Centre, Belfast
Save the date! Join us for an information session on the services and resources that the Irish Writers Centre can offer emerging and professional writers.
Valerie Bistany of the Irish Writers Centre and Damian Smyth of Arts Council Northern Ireland will discuss the upcoming courses that the Centre is providing in association with venues throughout Belfast and counties Derry, Fermanagh and Tyrone. More courses will be offered in other counties in 2017.
Information on the services and resources offered to emerging and established writers by the Centre will also be provided and there will be the opportunity to become a Professional Member of the Centre for free on a first come, first served basis.