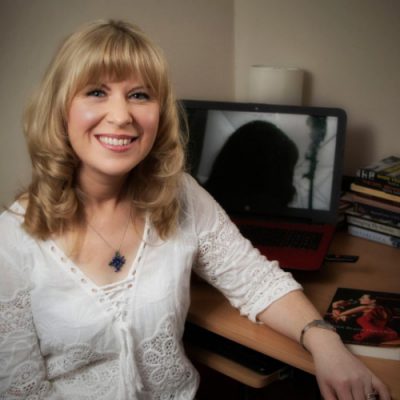 Beginners' Fiction with Tanya Farrelly
Info
Date: September 15, 2021
Time: 6.30pm - 8.30pm
Duration: 8 weeks
Level: Beginner |
Cost: €240 (€220 Members)
All Irish Writers Centre remote courses take place on Irish Standard Time (GMT)
Course Summary:
In this workshop attendees will look at the key aspects of fiction writing, exploring the overlaps and distinct differences between flash fiction, the short story and the novel. You will look at the importance of language and imagery in the "short, short story" as well as the importance of character, plot, point of view, dialogue, conflict and setting in all three forms. With the aid of writing prompts, participants will have the chance to put into practice what they have learned, receiving feedback on their work in a fun and supportive environment.
---
Course Outline:
You will begin your course by looking at flash fiction or the "short, short story." What is it? And how does it differ from the traditional short story? You will read and discuss two flash pieces: The Paring Knife by Michael Oppenheimer and The Colonel by Carolyn Forche. Participants will then try their hand at producing two flash pieces aided by visual prompts provided in class.
From there you will move on to the short story, beginning your journey with paintings by Scottish artist Jack Vettriano to brainstorm the "Who? What? When? Where? And How?" of good fiction. You will discuss how to create unforgettable characters and dynamic situations as well as exploring the importance of point of view, dialogue, conflict and setting. Students will be sent stories by Raymond Carver, Mary Costello, Geraldine Mills and Alan McMonagle to discuss in class.
Finally, you will look at how to approach the novel – something that new writers may find daunting- but bear in mind that many established writers claim to find the longer form easier than the short story! Through an exploration of structure and technique you will figure out why that may be – and ultimately which form suits you best as a writer.
---
Course Outcomes:
By the end of the course participants will have completed set writing exercises to hone their skills in each aspect of fiction writing. Through a mix of teaching, practise and production, they will have gained an understanding of how fiction works and which mistakes to avoid. Each participant will also have completed at least one piece of flash fiction and a short story.
---
Tanya Farrelly is the author of three books: a short fiction collection When Black Dogs Sing (Arlen House), which was longlisted for the Edge Hill Short Story Prize and named winner of the Kate O' Brien Award 2017, and two psychological thrillers: The Girl Behind the Lens and When Your Eyes Close (Harper Collins) She holds a PhD in Creative and Critical Writing from Bangor University, Wales, Her second short story collection Nobody Needs to Know is forthcoming from Arlen House in 2020.
---
Farrelly does an effective line in mood and intrigue as she weaves her narrative magic, effortlessly drawing the reader ever further into the unsettling tales she has fashioned. When black Dogs sing is a collection at once bold and playful, and brimming with the assurance of a writer in command of her craft.
Alan McMonagle
Author of Psychotic Episodes, Ithaca, Laura Cassidy's walk of Fame
For a debut novel, The Girl Behind the Lens is quite spectacular.
The London Economic
An absorbing psychological thriller … Oliver Molloy is one of the most skin-crawlingly creepy characters to appear in Irish Crime Fiction this year.
Declan Burke
Irish Times
When Your Eyes Close is refreshingly original and thoughtful, as well as moving at a fantastic pace. An excellent, twisty tale.
Jo Spain
Author of The Confession, The Boy Who Fell, After the Fire
An unflinching look into the hidden depths of human psyche, thoroughly enjoyable.
Arlene Hunt
Author of Last to Die
A superbly twisty tale, each chapter a window on a dark & disturbing world that will keep you hooked.
Sam Blake
Author of The Cathy Connolly Series
Where Farrelly's crime debut The Girl Behind the Lens came coated in gritty realism, When Your Eyes Close revels in its fantastical premise.
Irish Times
Tanya Farrelly is very generous and enthusiastic teacher. I really enjoyed the thought-provoking writing exercises she suggested during the course. Her instructions are clear, helpful and great fun.
Vika M.
Course Participant
Tanya's vibrant energy, her love for and profound knowledge of creative writing make her a fantastic teacher. I look forward to each and every class with her!
Julia S.
Course Participant
I've learned a lot from Tanya Farrelly. She knows how to encourage and guide aspiring writers to improve their craft through concentrated examples and useful exercises.
Lucy Damasceno
Course Participant
I really enjoyed Tanya's writing classes. There was a good balance between structure/teaching and sharing/critiquing. Tanya was very motivating and encouraging of all participants.
Kathryn Crowley
Course Participant
I enjoyed Tanya's writing classes very much. They were not only knowledgeable, but also energetic. After her classes I got new ideas about how to improve my writing and organize my creative time.
Olga Clarke
Course Participant