National Mentoring Programme
The National Mentoring Programme is an opportunity for selected writers across the island of Ireland to receive sustained creative and professional mentoring from an acclaimed Irish writer of their choosing.
About the National Mentoring Programme
A minimum of 35 mentoring relationships are on offer every year as part of the National Mentoring Programme. Applications are open annually through-out the month of February. Please note that the deadline for National Mentoring Programme 2023 has passed.
View the 37 writers selected for the National Mentoring Programme 2023 here. 
The opportunity is available to writers of:
Literary fiction
Creative non-fiction
Children's / YA fiction
Poetry
Writers from all thirty-two counties can apply. Selected mentees get to choose the writer they work with from our growing panel of experienced, professional writers (based on availability).
Each mentor reads up to 10,000 words / 180 lines of poetry of the awarded mentee's writing in advance of all four meetings, sharing their kind and critical feedback with the mentee, face-to-face at each meeting. Mentors also provide broad professional advice, sharing the benefit of their years of experience.
Panel of Mentors for National Mentoring Programme 2023
Alex Barclay
Colin Barrett
Gerard Beirne
Amanda Bell
Dermot Bolger
Collette Bryce
David Butler
Lucy Caldwell
Siobhan Campbell
Jan Carson
Deirdre Cartmill
Patrick Chapman
Jane Clarke
Gavin Corbett
Betsy Cornwell
Sarah Crossan
Catherine Cullen
Éilís Ní Dhuibhne
Moyra Donaldson
Rob Doyle
Dave Duggan
Catherine Dunne
Wendy Erskine
Elaine Feeney
Diarmuid Fitzgerald
Sarah Moore Fitzgerald
Mia Gallagher
Mark Granier
Sarah Maria Griffin
Claire Hennessy
Caelainn Hogan
Alannah Hopkin
Caoilinn Hughes
Fred Johnston
Colm Keegan
Rita Kelly
Victoria Kennefick
Roisin Kiberd
Brian Leyden
Paula Leyden
Ferdia MacAnna
John MacKenna
Christodoulos Makris
Martin Malone
Andrea Mara
Thomas McCarthy
Gavin McCrea
Oisín McGann
Bernie McGill
Afric McGlinchey
Henrietta McKervey
Danielle McLaughlin
Alan McMonagle
Lia Mills
Elizabeth Rose Murray
Liz Nugent
Jean O'Brien
Nuala O'Connor
Nessa O'Mahony
Louise O'Neill
Patricia O'Reilly
Sean O'Reilly
Maeve O'Sullivan
Elske Rahill
Nell Regan
Mark Roper
Dave Rudden
Janice Fitzpatrick Simmons
Peter Sirr
Jo Slade
Joanna Walsh
Grace Wells
Sheena Wilkinson
Niall Williams
Denyse Woods
Adam Wyeth
Enda Wyley
Supporting the National Mentoring Programme
Many of the mentorships are made possible thanks to the generous support of arts offices, arts centres, libraries and literature organisations across the island of Ireland. 
These are:
Dún Laoghaire- Rathdown Arts Office, Dún Laoghaire- Rathdown Libraries, Dublin City Libraries, Dublin UNESCO City of Literature, Fingal Arts, Galway City Arts Office, Kildare Arts Service, Kilkenny Arts Office, Limerick City & County Arts Office, Mayo Arts Office, Meath Arts Office, Offaly County Arts Office, Roscommon Arts Centre, Sligo County Council, South Dublin Arts Office, The Source Arts Centre, Tipperary, Wexford Arts Office, Wicklow Arts Office, Westmeath Arts Office. 
This year, thanks to continued support from our main funder, the Arts Council, eight mentorships will be available to writers living in 'All Other Counties'. Funding from the Arts Council makes the administration of the IWC's National Mentoring Programme viable.
Supported by
Embassy of Colombia in Ireland
For the fourth year running, we're pleased to announce the Embassy of Colombia in Ireland is supporting a special mentorship, whereby an Ireland-based writer will be mentored by a Colombian author. The author for 2023 is Gloria Susana Esquivel, a Colombian journalist, author, translator and poet. She has written for Colombian and International media. She is the presenter of the podcast on feminism and culture Womansplaining in collaboration with the magazine 070. Her poems have been published in the UNAM´s Periódico de Poesía, the journal Palabras errantes and the magazine Matera. Her short stories have appeared in the anthology Puñalada trapera (2017) and in the Casa de las Américas journal. She completed a master in creative writing in NYU and is a lecturer in the Creative Writing Master of Instituto Caro y Cuervo (Colombia). She has published the poetry collection El lado salvaje (2016, The Wild Side) and the novel Animales del fin del mundo (2017; Animals at the end of the world, 2020).
(LEFT) Headshot: Gloria Susana Esquivel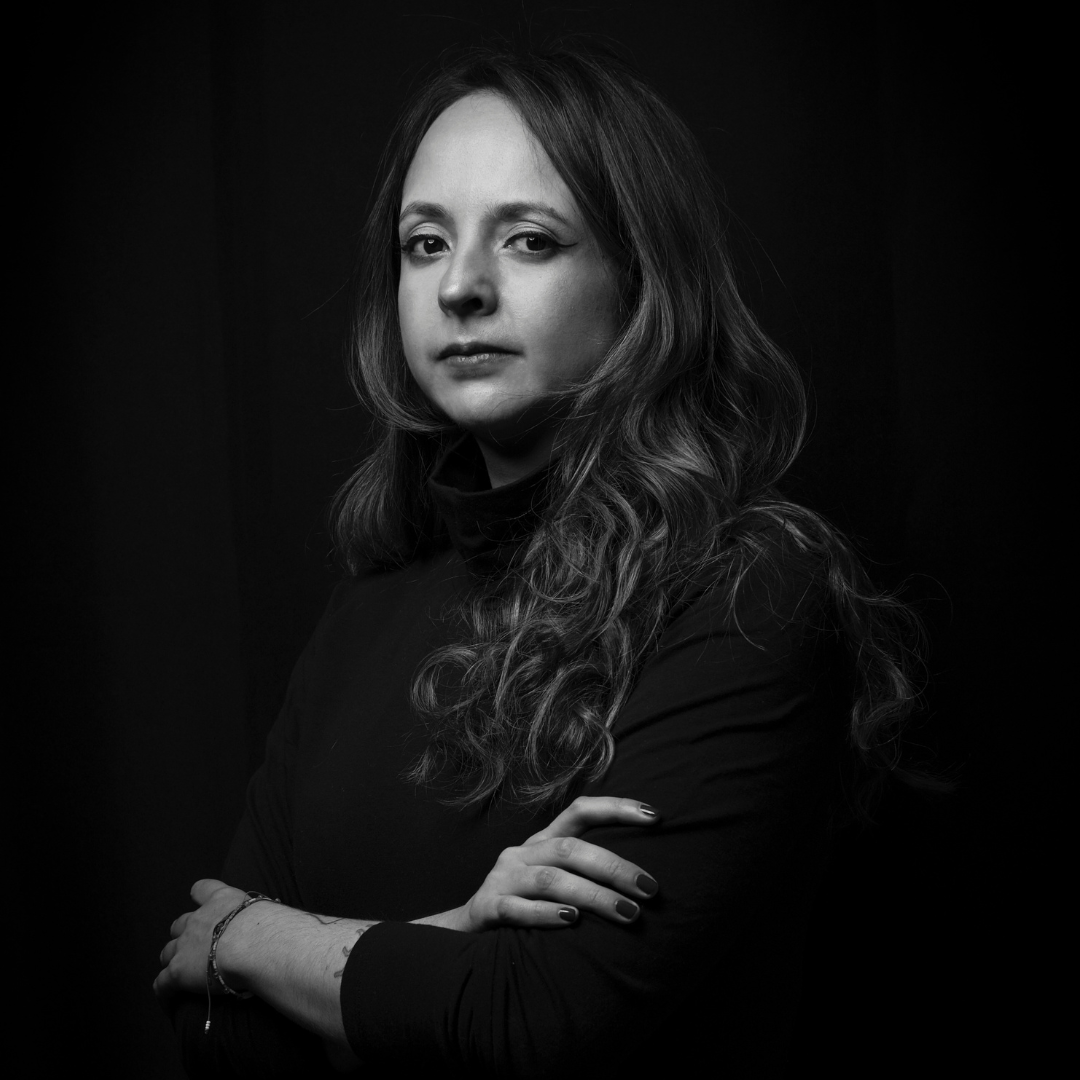 Eligibility
This opportunity is specifically for:
Emerging writers who can demonstrate a commitment to writing e.g. creative writing training or courses undertaken, journal publications, awards or notable mentions, or other recognisable achievements.
Writers who have published one or two books and who feel they could benefit from further professional guidance and feedback on their work-in-progress.
Writers with 3+ book publications who have begun writing in a form in which they have yet to publish a book.
Each mentorship consists of four meetings with an experienced writer over a period of approximately 6–8 months. The mentor will read your work in advance of each meeting, and will give feedback and advice at each meeting. They may also provide professional information and advice.
Mentee opportunities are open to writers of any age, race, gender and nationality who are resident in the Republic of Ireland or Northern Ireland. All mentees will avail of the relationship for free. There is no fee for application. The Irish Writers Centre actively encourages applications from writers from diverse social, economic or cultural backgrounds.
The Irish Writers Centre is committed to the principles and practices of equality, diversity and inclusion. As a publicly-funded organisation, we are committed to taking positive policy measures to promote equality of opportunity, access and outcomes for all those living in Ireland regardless of their gender, sexual orientation, civil or family status, religion, age, disability, race or membership of the Traveller community, as well as socio-economic background.
Application Process
How to Apply
Applicants are asked to submit the following information through the Submittable form. The application link will be live when submissions open on Thursday 1 February 2024: 
Applicants will need to submit:
A Statement of Intent outlining what project you will focus on during the mentoring process (100-200 words)
A Statement outlining your writing style, wider literary interests, and/or books or writers you have an affinity with (50-100 words)
A Statement of Benefit outlining why and how you think you'll benefit from mentoring (100-200 words)
A writing CV listing any previous publications, writing experience, awards or recognition, creative writing classes or mentoring.
Sample text relating to one of the three options below:
Prose Writers: Two pieces of work, approximately 2,000 words in total. One piece, up to 1,000 words, from a work you consider finished (where possible this should be from work that has been published) and a second piece, also up to 1,000 words, from your current writing project.
Poets: 1 published poem + 2 poems in progress, no more than 160 lines in total.
Children's Writers: Two pieces of work, approximately 2,000 words in total. One piece, up to 1,000 words, from a work you consider finished and a second piece, also up to 1,000 words, from your current writing project.
Only one submission per applicant is allowed. Mentees must not be in full-time education or completing a creative writing MA during the mentoring process. Mentees must be over the age of 18 and resident on the island of Ireland. If you have received literature mentoring through this particular mentoring programme within the last three years, you are ineligible to apply. Applications for mentees will only be accepted through Submittable.
Applications will be scored through a combination of externally judged blind readings of your sample work, and an IWC panel review of additional information (CVs, Statements, etc), with a respective 75%/25% split between these two.
Deadline: Midnight on Friday 1 March 2024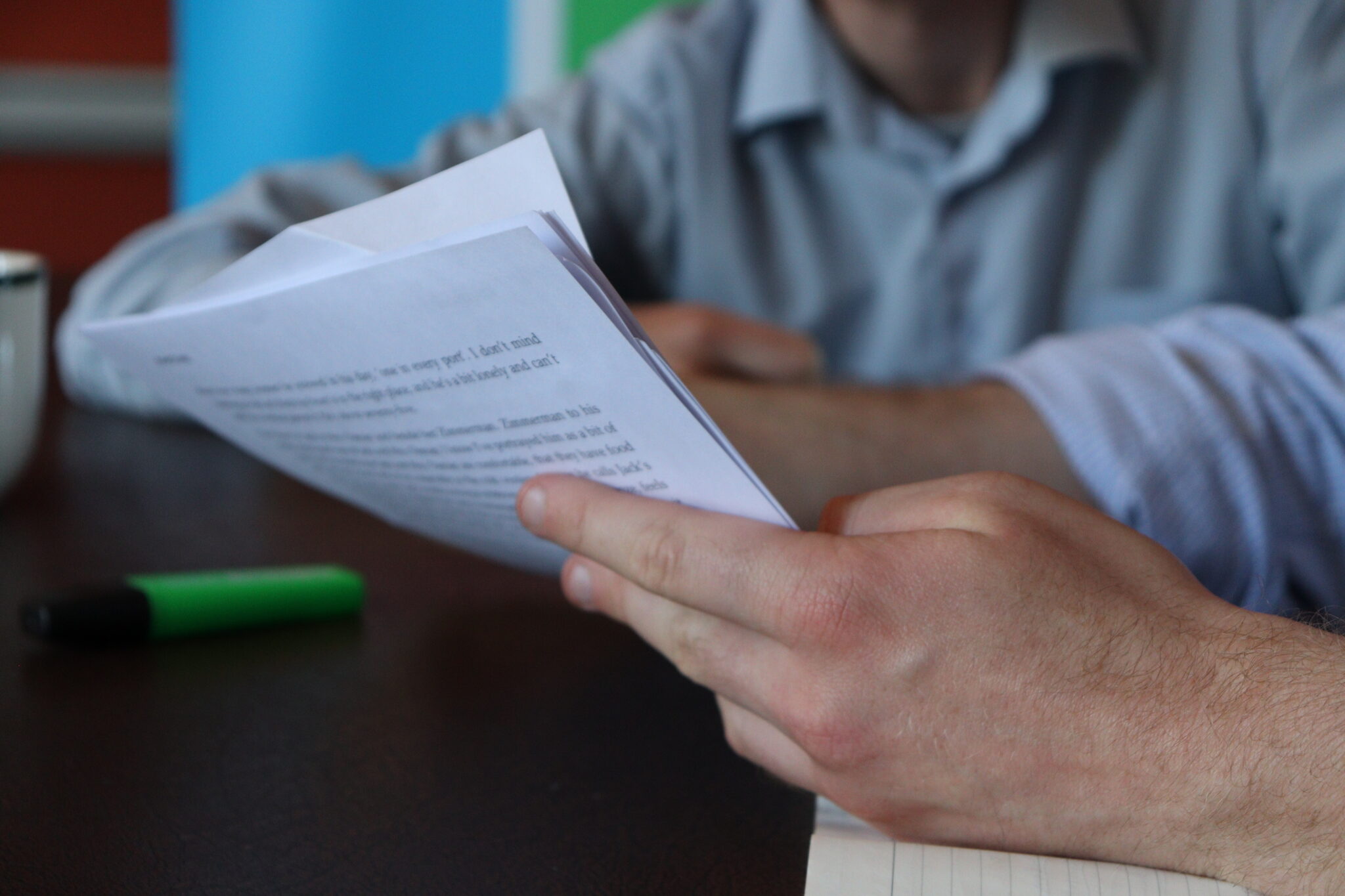 Read Testimonials Below
Running since 2017, the programme now has numerous published authors among its alumni, including Doireann Ní Ghríofa, Nidhi Zak/Aria Eipe, Fiona Scarlett, Will Keohane and Victoria Kennefick to name just a few. There have been over 150 awardees of the National Mentoring Programme so far. View some of the testimonials below.  
"…thank you and all at the writers centre for this mentorship. I had my final meeting with Niall Williams recently and it is very hard to do justice to how much the process has helped my writing and this novel. Niall has been simply brilliant and there is no way I would have the work where it is today without the mentoring programme. I can't thank you and the original judges/readers enough."
Neil Tully
I did my first zoom session with Louise [O'Neill]. She is absolutely AMAZING. I just wanted to reach out and say thanks again for setting this up. As a mentor, Louise is incredibly generous not only with her time but with her insights.  She made me feel more confident about the work-in-progress. She asked all the right questions to get me thinking deeper about story, and also about writing bias when it comes to race. I can't thank you enough."
"I recently came to the end of my mentorship with Wendy Erskine and I wanted to write and thank you for the opportunity. The whole experience was really pleasant and interesting, not to mention of great benefit to my work. Wendy was as wise and generous a mentor as I could have wished for and it was a real privilege to work with her. Thank you so much!"
"I am looking at my work with new eyes and developing it in very different directions than if I had kept working away by myself or even with my writing group. The mentoring process is a great motivator. I have worked consistently with great focus since my first meeting, reworking material I brought to that meeting and preparing for the next."
"Early career support, visibility and recognition are crucially important for new and emerging writers, and can often mark the difference between a writer who continues writing, and a writer who doesn't. I am fortunate to be one of those writers who was encouraged to continue writing — if it were not for my mentors, I would not be writing today. I am incredibly grateful to Dublin UNESCO City of Literature, Dublin City Libraries, Words Ireland, and my mentor Gavin McCrea".
Nidhi Zak/Aria Eipe
"Henrietta McKervey was a fantastic mentor who provided me with tons of creative and professional advice that I will be able to build on for years to come. While I still have much to do to complete my current project, I feel that the programme has provided me with the tools to take a professional approach to my work and has helped me to refine my own creative processes."
Caroline McEvoy
Wendy [Erskine's] close reading of the stories, her thoughtful, nuanced feedback and her belief in the stories and the collection as a whole has been a gift beyond measure. She has been extraordinarily generous, insightful, thoughtful and supportive. It was an absolute joy, and privilege, from start to finish to work with Wendy this closely and in this way. A formative and transformative creative experience for me.
Sonya Gildea
Meet the National Mentoring Programme Coordinator
Brendan Mac Evilly
Brendan Mac Evilly runs the National Mentoring Programme on behalf of the Irish Writers Centre. He is also the director and co-editor of Holy Show, an annual arts journal which also creates staged literary productions, and co-directs Match in the Dark which published a document on 'Writers Pay & Conditions' for Irish writers. Brendan's short fiction has been published in The Stinging Fly and in The Honest Ulsterman. His articles have been published in The Guardian, The Irish Times, The Sunday Times, and The Dublin Review of Books among others. The Collins Press published his first creative nonfiction book 'At Swim: A Book About the Sea' in 2016.
E: nmp@irishwriterscentre.ie