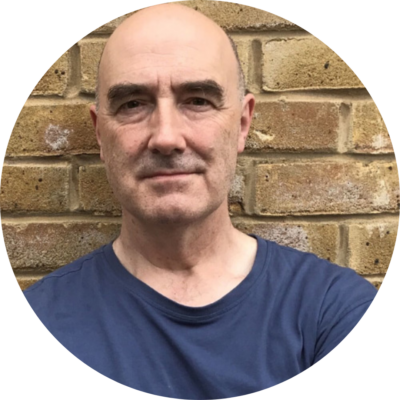 BEYOND New Irish Communities 2023 Session 1 Facilitated by Mark Granier (Shadow Facilitator Rafael Mendes)
Info
Date: September 23, 2023
Time: 11am-1.00pm
Duration: 2 hours
Level: BEYOND |
Cost: €5 (€3 IWC members, free for unwaged)
Location: Irish Writers Centre
This session will take place on Saturday 23 September, 2023 at the Irish Writers Centre (one session in total).
Join facilitator Mark Granier for two hours of creative writing exercises in a supportive workshop environment. Share your thoughts and life experiences through new pieces of poetry or prose in a variety of genres.
---
Who is this programme for?
BEYOND New Irish Communities (NIC) is a programme to encourage writers of diverse ethnicities to participate in specially curated creative writing workshops. BEYOND NIC may be of interest to you if you are living on the island of Ireland and if:
– English or Irish is not your first language OR
– You are Irish from a diverse background OR
– You are living in direct provision OR
– You think you might be an ideal BEYOND NIC participant
– Or a combination of the above
then BEYOND NIC is designed for you. If English is not your first language, you are welcome, however some proficiency in writing in English is recommended, as the sessions are all held in English. This programme is tailored for beginner and emerging writers. There is no selection process to belong to BEYOND NIC and if you think you'd like to join, you are welcome to sign up to one or more sessions.
---
What do we do in these workshop sessions?
Each session lasts two hours and will consist of the following:
• Creative writing exercises
• Close readings
• Group discussion
• Critique and feedback of work
• Recommended reading
We hope BEYOND NIC will be a valuable space where writers can make connections, learn to write creatively, and perhaps, to work together over time. However, each session functions as a stand-alone workshop, so don't worry, it is not necessary to have attended any previous BEYOND NIC sessions to drop in at any point.
---
Mark Granier has an MA in Poetry from Lancaster University, and has been teaching poetry and creative writing for The Irish Writers' Centre's New Irish Communities project and University College Dublin's Lifelong Learning Department for many years. His awards include the 1997 New Writer Prize, several Arts Council Bursaries, The Vincent Buckley Poetry Prize and two Patrick and Katherine Kavanagh Fellowships.  His fifth collection, Ghostlight: New & Selected Poems, was published by Salmon Poetry in 2017.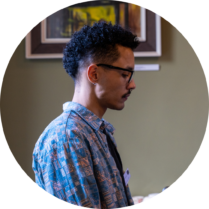 Rafael Mendes is a migrant writer from Brazil based in Ireland. His work has recently appeared in Poet Lore, The Trumpet, and Skylight 47. He has been selected for Poetry Ireland's 2023 Introductions Series.
---