Venue
The Irish Writers Centre can be found at No. 19 Parnell Square, located in the heart of Dublin's Cultural Quarter in North Georgian Dublin.
Building Access
The Irish Writers Centre is currently housed in 19 Parnell Square, Dublin. This is a Georgian building which unfortunately does not have a lift. There are 5 steps into the entrance level. The majority of IWC's events and activities take place in the Kiely room, which is on the first floor and requires climbing 30 steps in total. Occasionally, the building has events on higher levels. There are public toilets available and these are located on the ground floor, basement and fourth floor of the building. For further information on or to ask questions about building access, please email: info@irishwriterscentre.ie.
The Irish Writers Centre's listed building retains many of its original architectural features and is home to art from the FX Buckley Collection, the largest private collection of contemporary Irish art.
Just across the road is the tranquil Garden of Remembrance and we are central to many hotels, cafés and theatres as well as the bustle of O'Connell Street.
The Centre now welcomes enquiries for rooms for meetings, writing groups, and a wide range of other purposes both within and beyond the literary, arts and culture sphere.
Your Book Launch
Book Launches
The Benedict Kiely Reading Room is a large function room boasting original ceilings and adorned with art from the FX Buckley Collection. It is ideal for all events such as book launches. There is an adjoining room which can be used to serve refreshments, to seat extra guests and to sell books.
If you are launching a book and would like to avail of the Kiely room, please do contact us at info@irishwriterscentre.ie. The book launch package includes promotion of the launch via our website and  newsletter reaching an audience of thousands.
Please note that a 50% cancellation fee will be charged if the event is cancelled less than one month in advance of your booking.  We are happy to review this for extenuating circumstances.
Other details:
Wine can be purchased at €14 a bottle. Alternatively you can bring your own wine. All empty bottles must be removed by you at the end of the event or the following day.
Please check with our Administrator if multiple book launch, as we have limited room capacity (max. seating capacity 60 seated). Call us on(+353) 1 872 1302 or email info@irishwriterscentre.ie to arrange a book launch to suit you.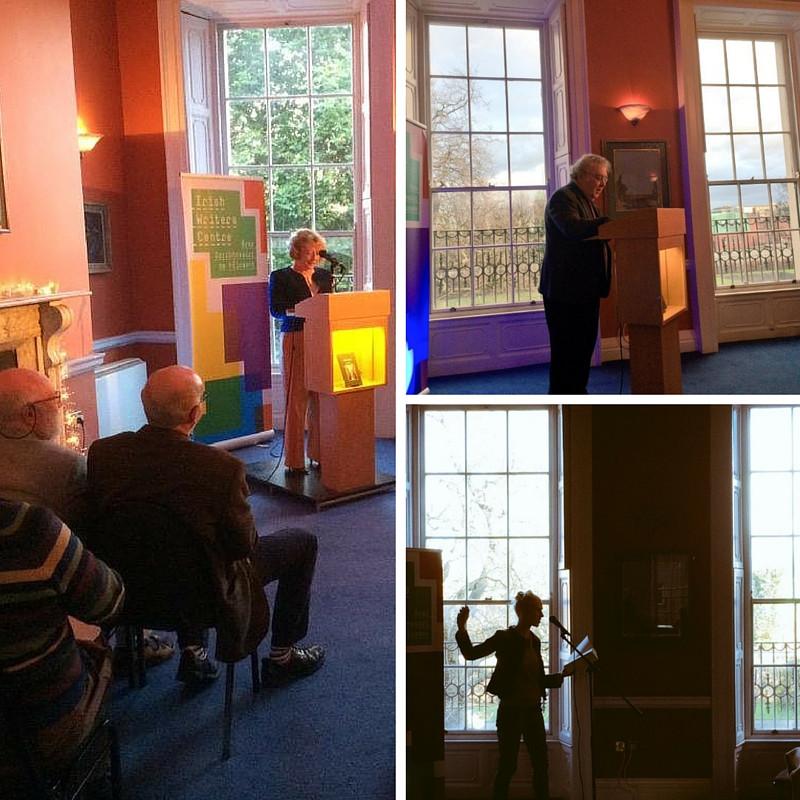 Venue Hire
The Irish Writers Centre has 4 classrooms available for hire and a larger event / conference room. Classrooms hold up 12 to 16 people comfortably and are perfect for workshops, seminars or meetings.
The event space (the Benedict Kiely Room) seats up to 60 people comfortably.
Centrally located, the Irish Writers Centre is the perfect choice if you are looking to arrange a class or seminar or indeed hold a meeting.
Our regular opening hours are Monday to Thursday, from 10am until 5pm. Should you have any queries in relation to room hire, please call us on (+353) 1 872 1302 or email info@irishwriterscentre.ie
The Reading Room is available for a full day or evening event or half day (morning or afternoon), and also for book launches.
Classrooms are available for a full day and just  for a half day.
The Neighbourhood
We are lucky enough to be located in the historic Georgian area of Parnell Square. Parnell Square is also home to several important cultural and literary institutions.