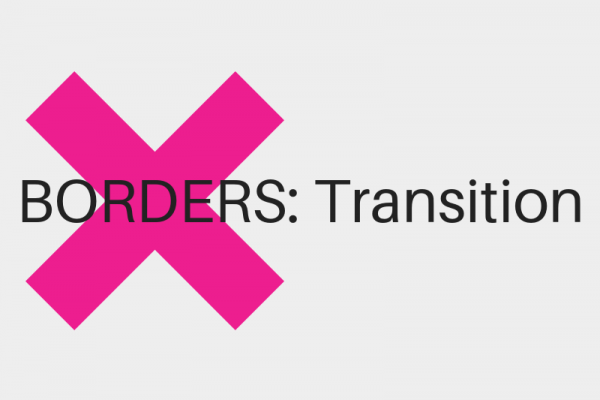 26 September, 2018
Announcing the participants for XBorders: Transition!
We are delighted to announce the participants of XBorders: Transition, a programme that challenges writers to examine ways of seeing and thinking about borders, physical or inter-personal, their potential for art, and in particular, writing. XBorders: Transition focuses on the states of change and flux beyond borders, and will take place from November 2018 to March 2019 during which time the group will work closely with facilitator Maria McManus and editor Patsy Horton. This year the programme participants are:
Anne McMaster
Cassia Gaden Gilmartin
Cliona O'Connell
Colin Hassard
Don Ó Donnacháin
Elizabeth Byrne
Frédéric Huska
Gary Hunter
Iva Yates
James A. Simpson
Kate Kiernan
Liz Quirke
Louisa Carroll
Louise Williams
Lucy Beevor
Niamh Donnellan
Niamh Donnelly
Peter McNamara
Simon Gibson
Congratulations everyone and we look forward to seeing the exciting work produced over the next five months.
Find out more about XBorders: Transition here. 
XBorders is an Irish Writers Centre initiative supported by the Arts Council Northern Ireland and the Arts Council.