Novel Fair
2023 marks 11 years of Novel Fair. Described by The Irish Times as a 'Dragon's Den for writers', the Novel Fair is an Irish Writers Centre initiative which aims to introduce up-and-coming writers to top publishers and literary agents.
Novel Fair 2023
Now in its 11th year, the Novel Fair is an initiative by the Irish Writers Centre launched in 2011, with the first Fair taking place in 2012. Described by The Irish Times as 'A Dragons' Den for writers', the Fair introduces up-and-coming writers to top publishers and literary agents, giving novelists the opportunity to bypass the slush pile, pitch their ideas and place their synopsis and sample chapters directly into the hands of publishers and agents.
Novel Fair has been attended by representatives from: Curtis Brown, Penguin Random House, Convile & Walsh, epoque, Fletcher & Co, Poolbeg, Harper Collins, John Murray, Hachette, Lilliput Press, New Island Books, The Book Bureau, The Bent Agency, Greene & Heaton, Storyline Literary Agency and many others.
Submissions will open on Thursday 1st September and will close on Friday 30th September. Before you submit your work, you should familiarise yourself with the Terms and Conditions below. Make sure you meet all the conditions before submitting your manuscript.
The Prizes
The Prizes
Twelve shortlisted entrants will be anonymously selected by a judging panel to take part in the Irish Writers Centre Novel Fair on Friday 17 and Saturday 18 February 2023. Each writer will have the chance to present the synopsis of their novel, the finished novel itself and biographical material. Leading publishers and agents will be invited by the Irish Writers Centre to meet these writers in person or through a series of online meetings.
To fully prepare them for the day, the winners also receive a place on a seminar on 'How to Pitch Your Novel', two weeks in advance of the Fair. Applicants who are longlisted and who do not proceed to make the shortlist of twelve will have their work evaluated and critiqued by the judging panel.
Application Process
How can I enter Novel Fair 2023?
The submission period runs from 1st – 30th September 2022. (Deadline is midnight on Friday 30th September)
Entry fee for applications is €55. Members of the Irish Writers Centre can enter for a discounted fee of €45 by submitting via this link.
20 free submission places are available for writers from backgrounds underrepresented in Irish literature. Details of how to apply for one of these places are available here.
There is no limitation on genre, or target market, the only requirement being that the writer has not published a novel before i.e. has not previously published a novel with an ISBN (see T&C's for more detailed information).
Memoirs, short stories and works of non-fiction will not be considered.
Applicants are required to send a synopsis of a max. of 300 words and up to five chapters of their novel, which should be 10,000 words (+/- 10%).
You will be asked to submit your manuscript online.
There is a limit of one entry per applicant.
Entries are welcome from anywhere in the world, however, in order to be eligible, applicants must be available to attend the Fair on the 17 and 18 February 2023.
Before entering the competition, please ensure that you have read the Novel Fair Terms & Conditions 2023 very carefully as the Fair is open to previously unpublished aspiring novelists only.
Please see a PDF list of FAQs.
Submission Form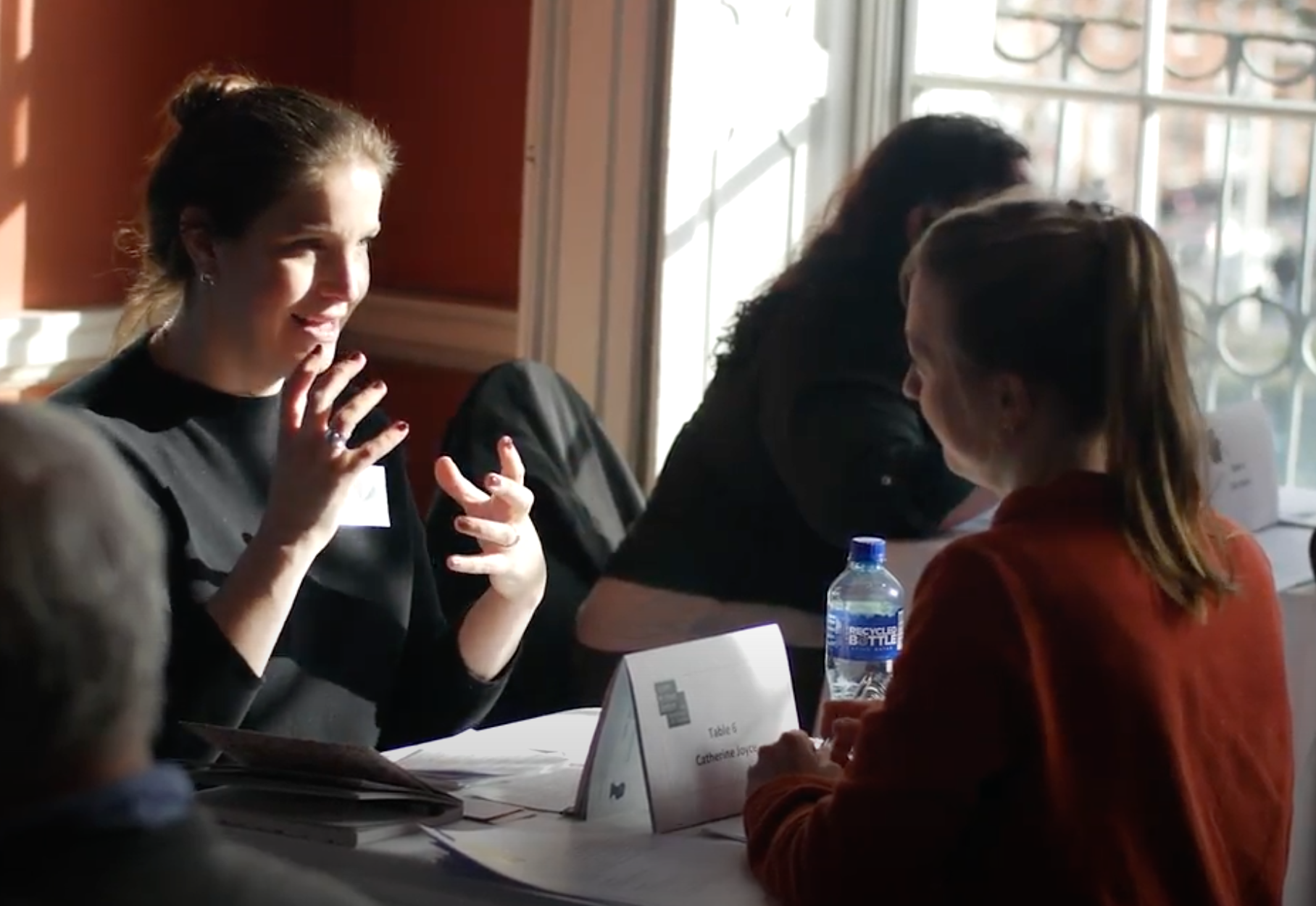 Success Stories
Over the past few years a range of publishers and agents have attended the Fair including Penguin Random House Ireland, Hachette Ireland, Transworld Ireland, Curtis Brown, New Island Books, O'Brien Press/Brandon, Lilliput Press, Tramp Press, The Book Bureau, John Murray, Tinder Press, Marianne Gunn O'Connor Literary Agency, Jonathan Williams Literary Agency, Lisa Richards Agency, Feldstein Agency and Author Rights Agency as well as New York based agent Regal Hoffmann & Associates.
There have been a huge number of success stories since the Novel Fair has been established, including:
Guard Your Heart by Sue Divin (MacMillan Children's Books)
Words to Shape my Name by Laura McKenna (New Island)
Big Girl, Small Town by Michelle Gallen (John Murray)
Janet E. Cameron's novel Cinnamon Toast (Hachette)
Niamh Boyce's novel The Herbalist (Penguin Ireland) which was longlisted for IMPAC 2015
Beatsploitation by Kevin Curran (Liberties Press)
Here In No Place by Alan Timmons (New Island)
The Reluctant Cannibal by Ian Flitcroft (Legend Press)
Daniel Seery's novel A Model Partner (Liberties Press)
Susan Lanigan's White Feathers (Brandon Press)
Eggshells by Caitriona Lally (Liberties Press) which won the Rooney Prize for Irish Literature 2018
Andrea Carter's novel Death at Whitewater Church (Constable & Robinson)
Swimming on Dry Land by Helen Blackhurst (Seren)
Eat the Moon by Breda Joy (Poolbeg Press)
The Middle Place by Kealan Ryan (Mercier Press)
OONA by Alice Lyons (Lilliput Press)
View Next
One-to-One Mentoring
The Irish Writers Centre has developed a panel of Professional Members who are published and experienced authors or industry professionals acting as mentors to help you make your writing as good as it can be.
View Page