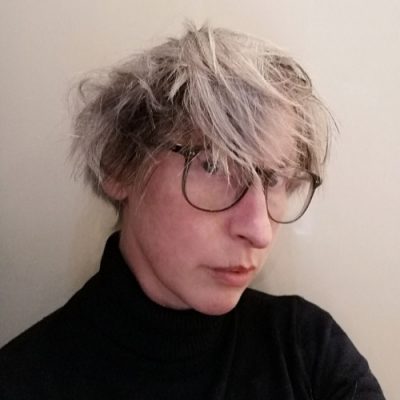 Autofiction with Joanna Walsh
Info
Date: September 22, 2021
Time: 6.30pm - 8.30pm
Duration: 6 weeks
Cost: €165 (€150 Members)
All Irish Writers Centre remote courses take place on Irish Standard Time (GMT)
Course Overview:
Autofiction is not memoir or personal essay, nor is it fiction. An apparently recent genre with an unexpectedly long history, it offers ways to write about personal experience that transcend the limitations of traditional autobiography, as well as questioning the 'fiction' and 'nonfiction' shelfmarks in bookshops and libraries. On this six-week online course, discover some of the methods of writers who have staged events from their own lives using dramatic or playful techniques borrowed from other genres to create new forms, and experiment with writing your own experiences from a variety of different angles to find fresh and fruitful ways of telling your story.
Suitable for emerging writers, and writers of all stages, as well as artists from other disciplines looking to incorporate writing within their practice.
---
Joanna Walsh's autofictional Hotel was published in 2015 by Bloomsbury. Break.up, for which she was awarded the 2017 UK Arts Foundation Fellowship in Literature, was published in 2018 by Tuskar Rock and Semiotext(e). She is also the author of four short story collections and Seed-seed-story.com, a digital novella.
---