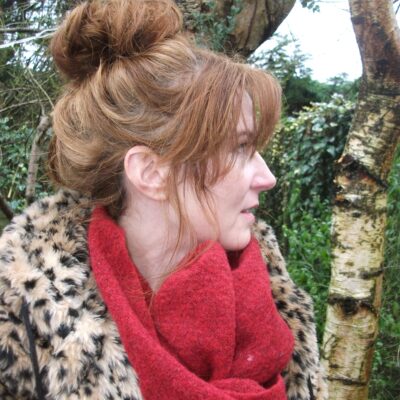 Backbone and Heart: Writing a Short Story with Órfhlaith Foyle
Info
Date: February 6, 2024
Time: 6.30 pm – 8.30 pm
Duration: 6 weeks
Level: Beginner | Emerging |
Cost: €165 (€150 Members)
Location: Online
This course will take place online on Tuesdays (six sessions in total).
Course Summary
A six-week course covering what it takes to write a story, long or short, with the aim of finding a publisher. How does a story begin?  What makes a story? How do you write a story? How does a story flow? How do you ensure your writing has guts and backbone or is that necessary for a story? 
Explore the essential passion/need to create a story and analyse the technicalities of writing it. 
Each week we will focus on the different aspects that bring a short story to 'life'. 
---
Course Outline
Before the first workshop, students will be contacted and advised to read a chosen story by Jean Rhys.  
Week One 
Jean Rhys – Dark and True 
'There is no doubt that running away on a fresh blue morning can be exhilarating.' 
A story's beginning. What creates a story? How do you write from an idea to a page? The anatomy of a story is necessary to consider. Whose story?  Group work on protagonist and antagonist with reference to Jean Rhys. Individual work on students' own stories – their projected aims for their stories 
Week Two  
Edgar Allan Poe – Tell Tale 
'Words have no power to impress the mind without the exquisite horror of their reality.' 
What is frightful about writing a story? What do you tell and what do you leave out? What does a story's voice promise the reader? Are voice and character necessary in a story? Location and time? 
Group work with emphasis on Edgar Allan Poe – how fear can energise your story. What does your character want? What is your character terrified of? 
Week Three  
Toni Morrison – Body and Character 
'What's the world for you if you can't make it up the way you want it?' 
How do you 'write' a story? You have the scaffold, the voice what else do you need? Continuing on from week two – narrative/narration. How a story's character precipitates action, confrontation, description 
Group work on the above. 
Week Four 
Oscar Wilde – Importance of Being 
'The truth is rarely pure and never simple.' 
What is the point of writing a story? Is your story 'true'? Can imagination be as true as experience? 
A closer look at individual's work with group/pair work. How much of you is in your work?  
Week Five  
Chimanda Ngozi Adichie – Danger and Story. 
'If you start thinking about being likeable you are not going to tell your story honestly.' 
What can be dangerous about a story? What stories do we allow others to tell us? Cliché, stereotypes, archetypes, themes may have a place in stories but only if shown for what they are. What do you want your story to say? What does it say? 
Group work and individual work on dangerous stories. 
Week Six 
Muriel Spark – Thorns with Words 
'She wasn't a person to whom things happen. She did all the happenings.' 
A recap of the previous weeks work and group work. Students discuss the evolution of their stories over the past workshops, and if they feel their story is ready – how to approach a publisher.  
Group work on approaching a publisher. Expectations, rejections and acceptance. 
---
Course Outcomes
At six week's end, each student will have:
Explored the many-sided passions and necessary elements in various stories.

Completed their own story's first/second

/third

 draft.

Considered their approach to a publisher.

 
---
Órfhlaith Foyle is a short story writer, poet, dramatist, and lives in Galway. Doire Press will publish her third collection Three Houses in Rome in September 2023.  
She wrote and directed the radio dramas May's End and How I Murdered Lucrezia, both adapted from her short fiction. Both received full BAI funding and premiered on Newstalk Radio in October 2021 and 2023. 
Órfhlaith received a full Arts Council Agility Award in 2021 to complete a first draft of Three Houses in Rome and was awarded a full Arts Council Literary Bursary in 2022 for her next work. 
---
Órfhlaith Foyle's strange stories of violence and yearning beguile the reader even as they disconcert. She is a true original, a writer of great gifts, and I find her work immensely compelling and memorable.
Joseph O'Connor
If a very early-career Ian McEwan got together with Franz Kafka and Flannery O'Connor and somehow a lovechild grew up to be a writer, I think that writer might be Órfhlaith Foyle. Throw in the loneliness of Jean Rhys and the twisted fairy-tale atmospheres of Angela Carter and the picture is almost complete.
Alan McMonagle
The short story collection Clemency Browne Dreams of Gin by Órfhlaith Foyle….reads a little like Carson McCullers and tastes like one of the richest and most darkly dreamt things in recent Irish writing.
Martin Dyar