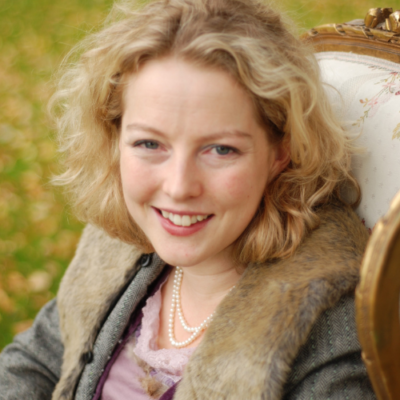 Classic Techniques of Comedy Writing: Early Modern Times with Alice Coghlan
Info
Date: October 5, 2022
Time: 6.30 pm - 8.30 pm
Duration: 10 weeks
Level: Emerging |
Cost: €300 (€270 Members)
Course Summary
Please note that this is an online course.
Back by Popular Demand!
Is comedy writing an awesome talent given to very few writers? No. For Director, Playwright and Dramaturg Alice Coghlan successful comedy writing is a craft which can be honed and mastered by any diligent writer.
For as Classic Techniques of Comedy : Classical Times at IWC proved, when a writer applies the classic techniques of character, situation, story and genre to their own writing practice – why they are soon on their way to writing their own very unique funny!
---
Course Outline
Just as aspiring actor-writers like Shakespeare and Molière once learned their craft by taking Plautus' plays as templates and rewriting them as The Comedy of Errors and The Miser, so will you learn how to craft your own original classics, by using their work as a template.
By reworking archetypal characters such as Harlequin, Pantelone, Harlequin or Colombina from the Italian Commedia dell'Arte in your own writing you will quickly come to understand how truth, lie and crisis create comedy and character.
We will build on this understanding as we move onto the comedy triumphs of 'no fear' Shakespeare – which Alice promises to workshop in a practical, theatrical and fun manner –by exploring plays like A Taming of the Shrew and A Midsummer's Night Dream and timeless characters like Bottom, Thisbe and Falstaff.
From Shakespeare we will journey forward to Molière's most performed and most intriguing comedy Tartuffe which is a masterclass in hypocrisy. Here we will find self-delusion, self-disgust, incongruity, contradiction and the most dark and delicious laughter – and then explore such characters and themes in our very modern comedy writing 'challenges.'
In dialogue with this quest through comedy history, we will share clips from our favourite comedy shows. We will search out multiple examples of how hook, lie, pain, truth, theatricality and exaggeration are at work in comedy writing today. We will them employ this understanding in our own fortnightly comedy challenges.
This course is designed for both for new writers, also those writers who participated in Classic Techniques of Comedy which focused on the comedy of Ancient Greece and Rome.
---
Course Outcomes
At the end of course, through their four 'Challenges' each writer will be equipped with detailed templates of comedy situations, structures, characters and genres to work from which are uniquely of their own making. They will also have a polished portfolio of short works as examples of their comic writing, which can be brought to the level where they are ready for professional production, a move which will begin at our Finale session. After the course, these challenges could also form the basis of full plays or films which Alice is willing to mentor individually.
---
Course Structure
Participants will read and write in fortnightly cycles, analysing or watching a great comic play online on the first week, and then modelling their own 'writing challenge' in response to it for the second. At the first week's workshop, Alice will lead a writers' discussion of the comedy techniques of this writer by screen sharing scenes from their work or watching short extracts of performances of this work together on zoom. After the first workshop she will set a challenge based on the techniques we have admired in this writer. During the following week, writers can share a draft of their work with Alice for individual feedback, before presenting a final draft to the group at the second workshop.
At the second workshop each writer will have the opportunity to have their work performed by members of the group and will be offered positive detailed feedback. Our Finale Class will be reserved for sharing all the writing and rewriting that Classic Techniques of Comedy: Early Modern Times has inspired – because one challenge should inspire another challenge!
Although this course is aimed at writers writing for theatre, TV and film performance it could also be equally suitable for novelists looking to write through dialogue and action, or for indeed any writer, actor, comic, clown, stand up comic or artist looking to deepen their innate understanding of what is comedy.  The more diverse our writing group is the more we can learn from each other. Collaboration is key.
---
Alice Coghlan is a theatre director, playwright, producer and dramaturg. She is Artistic Director of Wonderland Productions, her theatre company which she founded in 2003.  She is also a qualified Drama Teacher. From 2006-18 she was a Literary Reader for The Abbey Theatre where she read and advised on some one thousand new plays. Now in her years of working from home with a young family, she is mostly a freelance Dramaturg https://alicecoghlan.com/
As a director, comedy directing has long been one of her specialities, career highlights include her hit productions of Oscar Wilde's The Picture of Dorian Gray for Afternoon Tea Theatre which she adapted and directed, Molière's The Miser which she translated from French and directed, Goldoni's La Locandiera as Italian dinner theatre which she translated from Italian and directed and Brendan Behan's The Hostage. Her second comic play, a self-help spoof, Life Shop till you Drop! devised in collaboration with the actress Clodagh Reid, made six National Tours of Ireland and also toured to Abu Dhabi.
Alice has trained as a theatre clown through Wonderland Workshops and taught and directed clown in Ireland and the Czech Republic. Alice's most recent play, an audio walk for St Patrick's Cathedral and the Jonathan Swift Festival can be enjoyed here Jonathon Swift Audio Walk.
Alice holds a First Class Honours BA in Drama and English from Trinity College and a MA in Theatre Directing. She has previously taught Techniques of Adaptation 1 ,2 & 3 and Classic Techniques of Comedy  for the Irish Writer's Centre where she is also a Playwrighting Mentor.
---
"Classic Techniques of Comedy with Alice Coghlan was a riveting insight into the origins of comedy theatre right back to Ancient Greece. There were a lot of laughs along the way, and it was so interesting to learn how comedy has transformed. We were taught how to identify and play with themes that remain the backbone of modern comedy. I enjoyed the writing exercises and valued Alice's supportive and informative feedback."
Byddi Lee
"I was on the first Classic Techniques of Comedy course with Alice. I learned so much from her and the other writers and actors who took part. Apart from reading authors I didn't know I also gained much personal insight which I know I can use in my writing. Alice has an excellent and generous (may I say perfect!) blend of prepared materials, links and emails between the weeks and facilitation of learning through participation and exercises completed before class. Class was spent in dialogue not writing which meant we made the most of time together."

Sue McBean
"The idea that comedy can be a taught is often disputed. But this course proves that it can. Alice Coghlan uses her knowledge of the ancient classics and theatre to build awareness of how comedy writing can be crafted using classic techniques. I learnt so much about how to construct a comedy scene, characterisation, physicality, comedy devices, and ways to build potential and further depth within a scene. From doing this course, I realised just how many of my favourite things about my favourite comedy TV shows were reworked comedy techniques from the ancient past."


Constance H Dublin
"Alice showed us theatre comedy techniques used from Ancient Greece (I didn't even know they had a sense of humour) to the 20th century. I reassessed Classical comedy and the use of the stage, and had a lot of fun on the way. Really interesting and engaging. Recommended."
Tara Norris
"I'd happily recommend Alice Coghlan's 'Classic Techniques of Comedy' to any writer seeking to develop their comedy technique, provided they already have some familiarity with the basics of stage or screen writing. It recognises that the best comedy scripts (not gags!) are rooted in character and setting and provides the tools and insights to take your writing to a higher level. It was very useful and illuminating and I now have a much deeper understanding of comedy writing."
John Lattimore