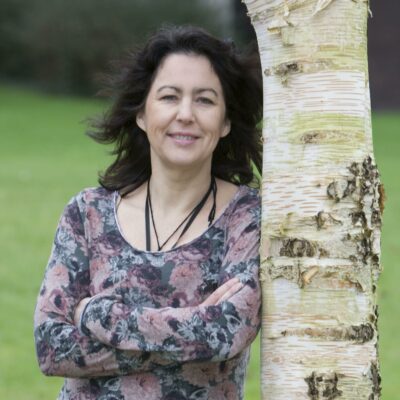 Creative Writing for Absolute Beginners with Sarah Moore Fitzgerald
Info
Date: September 14, 2023
Time: 7.00pm - 9.00pm
Duration: 8 Weeks
Level: Beginner |
Cost: €240 (€220 Members)
Location: Online
This course will take place on Thursdays (eight sessions in total). 
Course Summary
We all have stories in us, but, for those of us who want to write, the uncertainty of the blank page can prevent us from getting started. If you've always longed to write but have never got round to it, or if you used to write and want to get back to it, this mini-series might be just what you need. Sarah will take you through a range of techniques for getting started, ideas about structuring your work, strategies for gaining momentum and approaches that will help you find your writing fluency and enhance your storytelling craft.
---
Course Outline
Session 1 : On momentum: getting started with your writing
Session 2: On craft: character, pace, setting, voice, genre
Session 3: On developing and editing your work
Session 4: On sharing and enhancing your writing
Participants have the option of submitting a sample of their work at the end of session 2 for discussion and feedback during sessions 3 and 4.
Also participants will have a chance to share their work aloud during the final session (but note, this it not compulsory).
---
Course Outcomes
By the end of the programme, you'll be writing with more pleasure and confidence, you'll have found ways of exploring and developing your voice and you'll be connected to other writers with whom you can share and develop your work
---
Sarah Moore Fitzgerald is an award winning teacher and writer based at the University of Limerick where she's currently Director of the MA in Creative Writing and of UL's Creative writing Winter School. She's the author of seven novels for children and young adults including The Apple Tart of Hope, All The Money in The World and The Shark and The Scar. She's been nominated for many literary awards, including the Waterstone's Prize, The Irish Book Awards, The Calderdale Prize and Scotland's Red Prize for children's fiction. More recently she has begun historical fiction for adults, and in 2022 she won The London Magazine's Award for with a piece entitled 'Matamoros. July 1846'.
She's a founding member of Limerick's writing co-operative, 'Writepace' and leader of a community project called 'Walls of Limerick' which offers mentoring and professional development to writers from disadvantaged, marginalised or under-represented groups. An expert in the psychology of creativity, Sarah shares insights and principles on this theme to support writers in the development of their work.
---