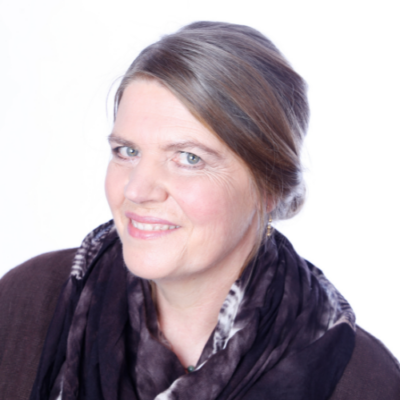 Ecopoetry 2023: Writing Poems for a Sustainable and Diverse World with Jane Robinson
Info
Date: January 23, 2023
Time: 6.30 pm – 8.30 pm
Duration: 8 weeks
Level: Beginner | Emerging |
Cost: €240 (€220 Members)
This workshop will take place in-person at the Irish Writers Centre building.
Course Summary
Over eight weeks, ecosystems and the far ranging effects of their disruption will be discussed. How has poetry engaged with these matters? You'll write new poems through a variety of prompts and inspirations, with a particular emphasis on your local environment: the wild plants and animals, the climate and your own movements through your ecos or home place.
---
Course Outline
Each Wednesday evening participants will spend the first hour studying and discussing poetry and ecology; the second hour drafting and /or sharing new writing. The discussions will be based around sample readings from contemporary Irish and international poets and essayists.
This course will include: the practice of ecologically-aware poetry; discussions of the term ecopoetry; connections between poetry, natural history, ecology and environment; reading of selected contemporary poems; understanding biodiversity and evolution; poems of appreciation, despair and revolt; approaching the page with energy despite grief and worry; the use of metaphor; the importance of first-hand observations and the use of field guides.
Tactile, visual, formal and literary prompts are offered to inspire new writing. You will be encouraged to experiment with form and voice in your own poems, to edit your new writing and submit it to journals when ready. A range of journals will be discussed.
---
Course Outcomes
To write new poems and develop an understanding of ecology. Explore and develop ways to sustain a poetic practice that engages with natural history, ecosystems, and human-induced ecological chaos.
---
Jane Robinson is an Irish poet and biologist. She was educated at Trinity College Dublin and the California Institute of Technology and worked as a scientist in Ireland, India, and the US for ten years before turning to writing, particularly poetry, to express and explore the urgent issue of environmental change. Her poems have been recognized by awards including the Strokestown International Poetry Prize and the Shine Strong Award for her debut collection, Journey to the Sleeping Whale. Her second poetry collection, Island and Atoll, forthcoming from Salmon, will be launched on 21st March 2023.
---
Jane Robinson is a poet of serious intent. More importantly she is a poet with enough range and depth of imagination and technique to give expression to that serious intent. She is a scientist by training. Perhaps this is why the sometimes daring flights of the imagination seem so real, so immediate and so credible… But make no mistake: these poems are not science expressed in verse. They are poems which use the language and observational power of the scientific mind as tools to make wonderfully serious and seriously wonderful poems.
Paddy Bushe, who together with Neil Astley judged the 2014 Strokestown International Poetry Competition which was won by Jane Robinson
This is a collection of poems which comes at its ecological subject awry, never obviously, and there is humour as well as precision in the journeys these poems make and the subjects to which they attend.
Leontia Flynn, as judge of the 2019 Shine Strong Award
Journey to the Sleeping Whale, Jane Robinson's debut collection, is at its finest in poems which quietly and effectively proclaim the need for mankind to protect our world and its species. 'Conservation Status, Vulnerable', is short, direct, its message devastating:
Leatherback turtle
sucks down the pale, moon shaped
plastic bag.
'Rana temporaria is Ireland's Only Frog' is inspired by the fact that 42 percent of the world's 6,000 species are in danger of extinction in our lifetime. This three part poem succeeds because it rejects rhetoric, gently advising us to 'preserve the species / thumb smoothed, rubbed and stroked / to a thin and slippery tissue ghost' … Journey to the Sleeping Whale makes for a compelling read, and I can only wish for this first collection what Robinson's book in 'Ex Libris' dreams for itself 'How I long / for a person to carry me up, open / my body, let sparrowhawks out'.
Enda Wyley, in Poetry Ireland Review
It is rich and dense and outstanding poetry. I will tolerate no apologies about also being a scientist. This is a poet's book and no hyphens are necessary.
Robert Scanlan, Artistic Director of The Poets' Theatre, said of Journey to the Sleeping Whale