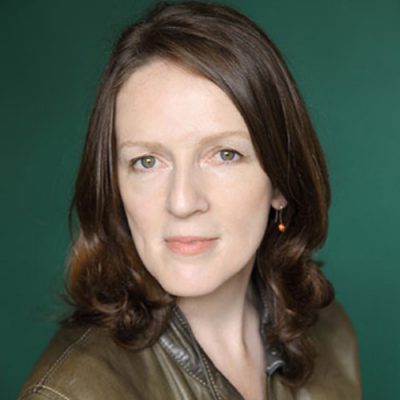 Inhabiting the Mind of the Character with Michèle Forbes
Info
Date: September 15, 2021
Time: 6.30pm - 8.30pm
Duration: 6 Weeks
Level: Emerging |
Cost: €165 (€150 Members)
All Irish Writers Centre remote courses take place on Irish Standard Time (GMT)
Course Introduction:
There is much talk about an actor 'getting under the skin' of a character. Character motive leads to the initiation of action and action is what happens in the novel. Michèle's experience as an actor informs how she creates character in fiction: What particulars of physicality do you pay attention to? How does your character sound? What qualities of your character do you aim to infer outside of the written dialogue? This course will engage participants in a fundamental aspect of writing fiction: the ability to create a character who is not themselves while also examining themselves in character.
---
 Course Outline:
Over the six week course Michèle will examine the various routes a writer can take towards the creation and development of character by drawing on both personal and invented material. Each session will start with a talk led by Michèle on a different topic relating to character (dialogue, action, physical attributes, interior monologue, point of view, backstory) followed by related short interactive writing exercises for participants. Before the commencement of the course participants will be asked to supply 2000 words of their work-in-progress (from a short story or a novel) which all participants will read. Each week the session will finish with the work of two participants being discussed and given constructive criticism within the class setting
---
Course Outcomes: 
Participants will learn how to create and shape convincing fictional characters and develop the skills to get those characters up and moving within a scene. They will also benefit from professional and peer feedback on their writing in a constructive and relaxed environment.
---
Michèle Forbes is an award-winning novelist, short story writer and playwright, with an extensive background in theatre. Her work includes the novels Ghost Moth, Edith & Oliver, the play POSTSCRIPT (with Noelle Brown), which was produced at the Abbey Theatre. Her short stories have won both the Michael McLaverty and the Bryan MacMahon Awards and have been broadcast on BBC and RTE Radio. She has been recipient of Literature Bursaries from the Arts Council of Ireland.
---
A writer who is not afraid to address the so-called ordinary lives of real human beings.
John Banville
Deeply – sometimes erotically – charged. The writing soaks up the world, and thrills to the beauty of it…Katherine Bedford – so ordinary and so passionate – is a heroine to treasure
Anne Enright
On Ghost Moth
A delicate and unusual endeavour to write about ordinary people in a way that is so realistic that it almost reads like memoir. The passages evoking Katherine's children are outstanding. The meditations on maternal and marital love verge on the profound. And the ending will bring a lump to your throat."– Claire Kilroy
The Guardian
on Ghost Moth
Forbes, who has already won major awards for her short stories, knows how to write – her prose is unfailingly elegant – an exceptional talent
Belfast Telegraph
John Boland