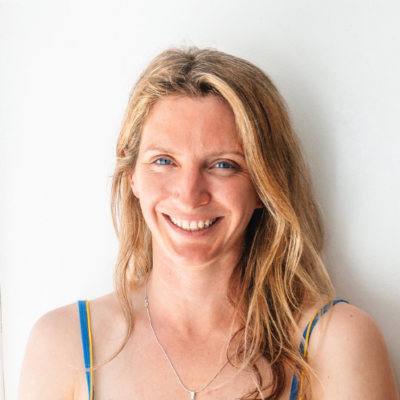 Meridian: Ebb and Flow: Awaken your Creative Process with Easkey Britton
Info
Date: February 10, 2024
Time: 10.00 am - 12.00 pm
Duration: 4 Weeks
Cost: €128 (€115 Members)
Location: Online
This course will take place on Saturdays (four sessions in total).
Course Summary:
This course guides you through a process of awakening your creative flow. We are cyclical beings, shaped and formed by the rhythms of nature. In this course you will discover new ways of understanding your unique creative rhythm and overcome inner obstacles by working with the creative blueprint that lives within the cycles of nature, and our bodies.
---
Course Outline:
Learn to restore the inner ecology of your creative process by exploring a cyclical approach to your work. Each week will follow a phase of the moon, following the cyclical flow of one complete lunar cycle.  This will provide a metaphorical and symbolic, as well as literal, blueprint for how you engage with your creative process and how you can navigate the ebb and flow of any creative writing project.
● Discover your unique creative rhythm and learn to ride the waves of your inner ebb and flow — the times when you feel most inspired to write and the times when you feel like walking away and letting it all burn.
● Challenge old stories that no longer serve you and explore how both play and rest can help you tap into a well of deep meaning within you.
● Learn practices to help you move through creative challenges like self-doubt, procrastination and the inner critic.
● Engage and share through weekly writing exercises designed to explore your relationship with the inner creative process and begin to see how it relates to the natural cycles of the living world.
---
Course Outcomes:
Come away with a deeper appreciation and awareness of the creative cyclical blueprint that lives within you so you can apply it to all your future writing projects.
Develop a daily practice to grow trust in the creative cycle of whatever you are working on.
Find your way back to your unique creative rhythm.
---
Dr. Easkey Britton is a renowned Irish surfer, writer, cycle awareness coach and social ecologist with a deep love and passion for the sea. Her work explores the relationship between people and nature, especially water environments. She loves to write books about our human connection with water and is the author of Ebb and Flow: Connect with the Patterns and Power of Water, published in April 2023, as well as Saltwater in the Blood (2021), and 50 Things to Do By the Sea (2021).
---