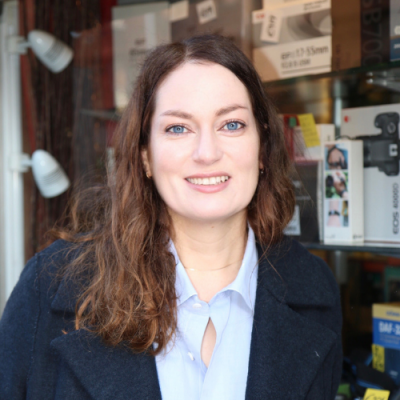 Normal Women 3: Irish Women's Writing with Eva Kenny
Info
Date: January 18, 2022
Time: 6.30pm - 8.30pm
Duration: 8 weeks
Level: Emerging |
Course Summary
Normal Women 3: Irish Women's Writing is the third in Eva Kenny's popular series of writing classes at the IWC. Following courses on contemporary and mid-century Irish women's literature, participants in Normal Women 3 will read novels, autobiographies, drama and biographical works from the late nineteenth and early twentieth centuries, before and after Irish Independence, and use them as prompts for their own writing. The course offers an in-depth look at books by Elizabeth Bowen, Mildred Darby, Bella Duffy, Lady Gregory, Mary Harris (Mother Jones), Peig Sayers and Somerville and Ross, and asks how contemporary ideas of Irish womanhood and the state have been formed by their work. Participation in previous courses is not required to join this one.
---
Course Outline
This eight-week course involves both reading and writing. Every week, participants will read a book or excerpt from a book, and every second week will present a prepared piece of writing in response. He or she will receive targeted feedback from the instructor and the group. These may be works-in-progress, fictional or critical (or both), autobiographical, poetic, dramatic or journalistic pieces: the point is simply to write and receive regular feedback.
The reading list for the course is as follows:
Peig Sayers: Peig (1936)
Mary Harris (Mother Jones): The Autobiography of Mother Jones (1925)
Elizabeth Bowen: The Last September (1924)
Lady Gregory: Grania (1912)
Mildred Darby: The Hunger (1910)
Somerville and Ross: The Real Charlotte (1894)
Bella Duffy: Madame de Staël (Famous Women Series) 1887
---
Course Outcomes
Reading the selected works will expose participants to a wide range of voices and literary techniques; while this is not an academic class, the assigned reading provides a starting point for discussion every week and a historic context for contemporary Irish women's writing. Scans of out-of-print or hard to find texts will be provided by the instructor.
---
Eva Kenny is a writer from Dublin. In 2020, she was a recipient of the Arts Council Literature Bursary Award. Her criticism and fiction have been published in Artforum, the Dublin Review of Books, Frieze, the Los Angeles Review of Books, The Irish Times, and The Stinging Fly, among others. She has a PhD in Comparative Literature from Princeton University, where she wrote a dissertation on Samuel Beckett's fiction, and is at work on a first collection of stories and essays.
---