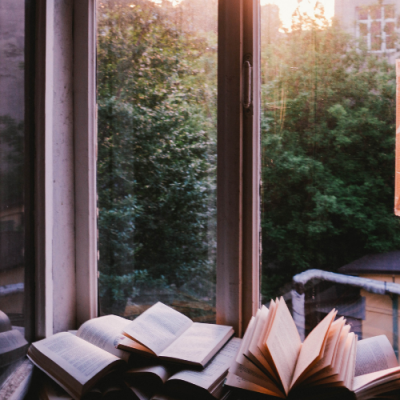 Professional Membership (Rolling Subscription)
Pricing
There is a sliding scale for annual fees of professional members (calculated on an honour system) based on earned income from writing (including the teaching of creative writing) as follows:
Under €8,000: €50
€8,000 to €12,000: €75
Over €12,000: €100
Buying Options
About The Plan
Professional Membership is our initiative to better support and engage with writers who rely on writing as a source of income. An IWC professional member is a writer who can confirm that they meet at least 3 of these criteria:
Has a book published by a recognised publisher with an ISBN.
Has participated in a published collection which was selected by a jury in which professional writers or recognised curators participated.
Has had a full-length play or a feature film produced by a recognised theatre/film company or theatre venue.
Has been commissioned by Government, local authority, museum or equivalent for creative writing.
Has been awarded a bursary, residency, or has been grant-aided by the Arts Council/Arts Council of Northern Ireland or other recognised funding body.
Has been awarded tax-exempt status by the Revenue Commissioners, or are on schedule D as a self-employed artist in Northern Ireland.
Has been paid to participate in public events to read their own work or to speak about a literary work, or offering views in the capacity as a writer.
Has experience as a facilitator/teacher of creative or non-fiction writing.
Has won a literary award.
Is a member of Aosdána.
Degree or Diploma from a recognised third level college in a literature-related subject; we will take other comparable level qualifications into consideration on a case by case basis.
---
Exclusive benefits for Professional Members:
You will be part of the IWC panel of writers to be given priority consideration for employment opportunities including: facilitation of courses/workshops, events, panel discussions – participation and hosting.
You will be automatically eligible in your applications for Writer In Residencies/bursaries (We currently have fourteen annual WIRs available).
You have the opportunity to act as Member representative on the IWC Board.
You have automatic eligibility to be invited onto a peer panel for selection procedures of various schemes run by the IWC and/or fellow literary organisations.
You can add your name to the list of professional mentors on our website. Our mentoring list is currently at capacity and is currently under review.
Invitation to join 'WORD' – a co-operative forum for professional writers to share information, and to offer support and encouragement to peers. 'WORD' came about in response to the often articulated concerns of many writers, the need to connect with others, to learn more about the rapidly-changing world of publishing and to act in a co-operative manner around areas of shared interest.  If you are an IWC Professional Member and would like further information, please contact info@writerscentre.ie putting "Joining WORD" in the subject line.
Upon request, we can issue you with a certificate which will confirm you as a Professional Member of the IWC.  This will be accepted as evidence of your professional status when applying for Jobseeker's Allowance.
---
Benefits for all members:
Subscription to the bi-monthly Irish Writers Centre Members' newsletter
The opportunity to promote your work among IWC members
Exclusive access to recorded information sessions for writers
Up to 20% discount on our courses and events
Networking opportunities and access to writing groups
Participation or attendance at the annual Members' Showcase
Opportunity to stand as Members' Nominee on the IWC Board
Guaranteed free access to write using workspaces in our beautiful Georgian surrounding
---
Criteria
Professional members will be required to provide a CV, ISBN or other evidential material to support their application as a Professional Member for a minimum of 3 of the stated criteria.
---