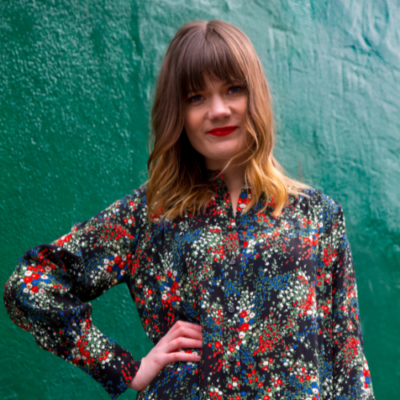 Writing Commercial Fiction with Eithne Shortall
Info
Date: March 21, 2023
Time: 6.30 pm - 8.30 pm
Duration: 6 weeks
Level: Beginner | Emerging |
Cost: €165 (€150 Members)
Online/In Person: In Person
Course Content
Commercial or popular fiction covers mainstream genres such as thrillers, romance, women's fiction, crime and up-lit. This course will give participants a strong understanding of how these genres are differentiated, what they demand, and what readers are looking for. It will prepare participants to write their own commercial fiction novel, looking at everything from idea to plot to characters. The course is suitable for aspiring writers wishing to produce work in these genres.
---
Course Outline
What makes a good book? What makes you pick it off the shelves in the bookshop? What makes you want to devour it? And, once you start, what is it that keeps you reading? The course will consider all of these aspects as well as helping participants to originate and hone ideas, to plot out their own commercial fiction novels, to create and develop characters, and to start writing.
Idea, pitch, plot and characters will be explored over the six weeks with participants welcome to do a small amount of writing work between classes to enable their progression. This writing is optional. Each class will allow time for a short writing or developmental session.
---
Course Outcomes
Participants should leave the course feeling confident in what they want to write and equipped to do so. It is the perfect foundation for anyone aspiring to write a commercial fiction novel.
---
Eithne Shortall is the author of four bestselling novels, with the fifth being published this autumn. Her work has been published in 13 global territories, translated into nine languages and been optioned for the screen. Her books have won awards, such as Best Page Turner at the UK's Big Book Awards, and been nominated for others, such as the Irish Book Awards. Her books have been named in multiple Best Books of the Year lists and selected for the BBC Radio 2 book club. She is the former chief arts writer with the Sunday Times Ireland. She lives in Dublin with her young family.
---
"I've had the privilege of participating in a few of Maeve's haiku workshops. Maeve imparts her extensive knowledge and experience of the haiku form in an accessible manner. She is an honest and approachable facilitator who encourages her
students."
Bernie O'Reilly
"Maeve's delivery is methodical and easy to follow; Her facilitation of the group as we created and discussed our day's work was focused and kept us on track. I am very happy to recommend Maeve's workshop – not just for the format and content, but for the way that Maeve delivers it and her warm engagement with her students."
Karen J. McDonnell
"The course was very interesting. Maeve has an in-depth knowledge of the form, and the course certainly opened my eyes a lot."
Des Lalor
"I completed a half-day workshop with Maeve and, through her kind and expert guidance, wrote my first few haiku. Three of these have subsequently been published!"
Billy Fenton