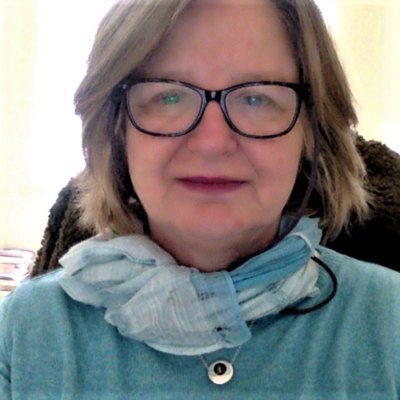 Writing for Wellness with Justine Carbery
Info
Date: November 12, 2022
Time: 10.30 am - 4.30 pm
Duration: 1 Day
Level: Beginner |
Cost: €80/€72
Online/In Person: In Person
This course will take place in the Irish Writers Centre building.
Course Summary
Reading and writing have been proven to have a beneficial effect on one's mental health and sense of self. Expressing yourself creatively can clarify, comfort and cajole. But sometimes we don't know where to start.
Would you like to learn how to bring your best self to the page, how to access creativity and flow? This workshop aims to get your creativity flowing in an inspiring and enjoyable way. It will banish your fear of the blank page. In it you will mine your memories and hone your observational skills  to spark your imagination and create compelling fiction, poetry or memoir.
Many of us have the desire to write but find it difficult to carve out the time to sit down and start. And then when we do, we can be tired and overly critical of our attempts.
This one-day workshop is a unique opportunity to calm the inner critic, open the creativity valve, whilst also learning the basic elements of writing through fun, imaginative exercises.
---
Course Outline
In this workshop we will begin with how reading and writing can enhance your sense of well-being and purpose.  We will look at where to get ideas and how to get started. Then, using fun writing exercises and discussion, we will explore what makes a good story. We will gather tips and ideas to create a writing toolbox that will help you write in your chosen genre. In the class you will write, read, share and discuss. Most of all, you will have fun and come away with a renewed sense of excitement about the creative writing process.
Format:
Introductions
The benefits of reading and writing
Establishing/developing a sustainable writing practice
Creative Writing Toolkit: Tips and Advice
Write and Share
The importance of significant detail
Write and share
Books to read
Questions
---
Course Outcomes
You will come away with tips and advice on how to improve your writing, and a reservoir of ideas to get started on. You will have written two pieces of Creative Writing.
---
Justine Carbery is a writer, creative writing teacher and journalist. She lectures in Creative Writing in UCD and the Irish Writers Centre, and writes book reviews and features for The Sunday Independent and The Irish Times. Her short stories have appeared in Crannóg, From The Well, New Word Order, Herstory, New Tricks With Matches, Ireland's Own.
---
"Best class I've ever done" Ann
"The highlight of my week" Helen
"Justine, thank you for being such an enthusiastic and encouraging teacher! You have taught me a lot -and not just about writing- and I will cherish your lessons forever. " Silvia

Feedback from Justine Carbery's courses at Irish Writers Centre
"The best workshop I have ever attended, I got so much from it. I have never felt so absolutely inspired." Mona
Dingle Literary Festival
"I did Creative Writing with Justine in my first semester in third year and I am delighted to have had her as tutor. She is energetic, passionate and knowledgeable on her subject. It was a highly interesting class and I very much enjoyed the experience."

"Justine's classes were, honestly, the best in my time in UCD. Her creative writing module was fun, interesting, and informative. She encouraged us and coaxed out our talents with her passion and great knowledge of the subject. Any fears of sharing our work or self-doubt were put at ease by her and I can fully say I am a better writer, both creatively and academically, because of her."

University College, Dublin