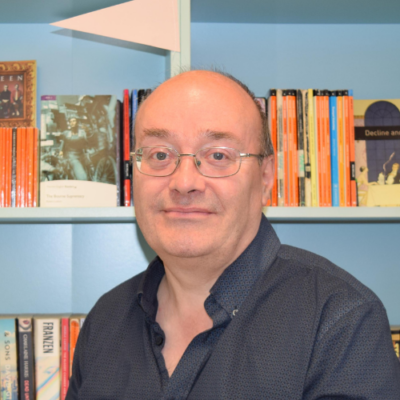 Writing Science Fiction and Fantasy with John Kenny
Info
Date: January 23, 2024
Time: 6.30 pm – 8.30 pm
Duration: 6 weeks
Level: Beginner | Emerging |
Cost: €165 (€150 Members)
Location: Irish Writers Centre
This course will take place on Tuesdays (six sessions in total).
Course Summary
How to create convincing aliens and undead characters, how to build a three-dimensional future or fantasy world within which your story and characters exist, getting the science/magic right, and developing your ideas to their fullest extent. This six-week class is ideal for those starting out in or with some experience of writing science fiction and fantasy. As well as focusing on the aspects mentioned above, it deals in the nuts and bolts of writing, such as grammar and punctuation, the art of revising and editing your work, and the practicalities of submitting to professional markets. 
---
Course Outline
Week 1:

Ideas/Characters – Generating ideas, developing characters, choosing the right main or viewpoint character.

 

Week 2:

Developing non-human and/or undead characters – Ensuring alien or non-human characters fit with their environment, how to develop these characters convincingly.

 

Week 3:

Worldbuilding – Getting the science right in science fiction and fantasy worlds.

 

Week 4:

Plot/Scenes/Pace – Approaches to plot development, ensuring a good sense of place, reviewing pace throughout the story.

 

Week 5:

Revising your Work – Redrafting/editing stories (structure, grammar, character, plot, pace).

 

Week 6:

Submitting your Work/Promoting yourself/Professionalism – Dos and Don'ts, writing cover letters, synopses.

 
There will be short writing exercises each week throughout the course and participants who wish to to submit the first 1,000 words of a short story or novel they may be working on can do so by Week 4 at the latest for editing and discussion as part of Week 5's class.  
---
Course Outcomes
Participants will complete the course with a greater understanding of the tropes of the science fiction and fantasy genres, with a range of tools that will enable them to write convincing and exciting stories, and knowledge of how best to submit their work professionally.
---
John Kenny is a freelance writer, editor and creative writing tutor with short stories published in Uncertainties Vol 1, Revival Literary Journal, The Galway Review, The World SF Blog, Jupiter, First Contact, Woman's Way, Emerald Eye, Transtories, Fear the Reaper and many other venues. John has been co-editor of Albedo One since its inception in 1993. He is editor of original horror anthology Box of Delights for Aeon Press, Writing4All: The Best of 2009, and Decade 1: the Best of Albedo One. 
---
Having John Kenny edit your manuscript means that you have the good fortune to work with a world-class editor and talented author rolled into one. John didn't merely assist with line edits, but he asked important questions that led to more emotional resonance in my work and critical improvements in the structure of my stories. John went beyond the scope of our agreement, and consequently my work greatly improved by integrating his thoughtful suggestions. John's perspective and experience not only made my words better, it has made me a better author.
Taylor Grant, Head of Global Animation
Webtoon Studios, Los Angeles