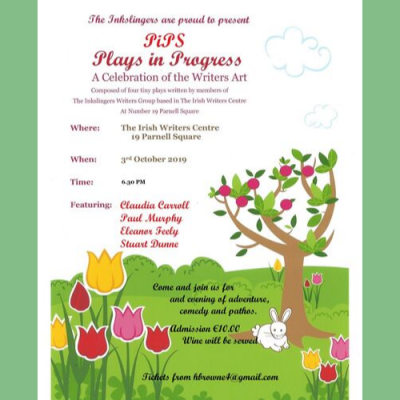 Inkslingers Writing Group: Plays
Info
Date:
October 3, 2019
Thursday 3 October 2019
6.30pm–8.30pm
Inklingers are delighted to present four original plays from the pens of the Inkslingers Writers Group located in the Irish Writers Centre at Number 19 Parnell Square.
The plays run the gamut from comedy to pathos and everything in between. 
Geralyn gives us a dark tale of abuse and the unfairness of the justice system.
Claire provides us with a glimpse of the rigours of addiction
Eimear offers a comedic slant on dental embellishment.
And Pat offers us a unique glimpse of Marjorie's obsession.