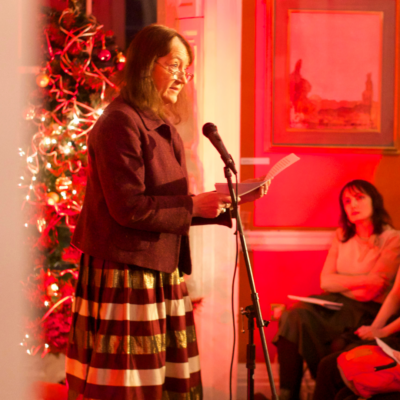 IWC Members' Christmas Party 2023
As 2023 draws to a close, we would like to invite all our members to raise a glass with us at our annual Members' Christmas party on Wednesday 6 December at 7pm. This party is a celebration of the wonderful community who make up the Irish Writers Centre.
---
We'll be joined by Irish Writers Centre Ambassador Anne Enright, along with musician Sacha Bistany and readings from some of our professional and associate members.
To add to the festivities, we will also be announcing the winners of the Jack Harte Bursary Award 2024 and Lacuna Bursary Award 2024, in association with the Tyrone Guthrie Centre at Annaghmakerrig.
We hope you will join us for what promises to be highly memorable evening at the Irish Writers Centre on 19 Parnell Square, Dublin.
Special guests: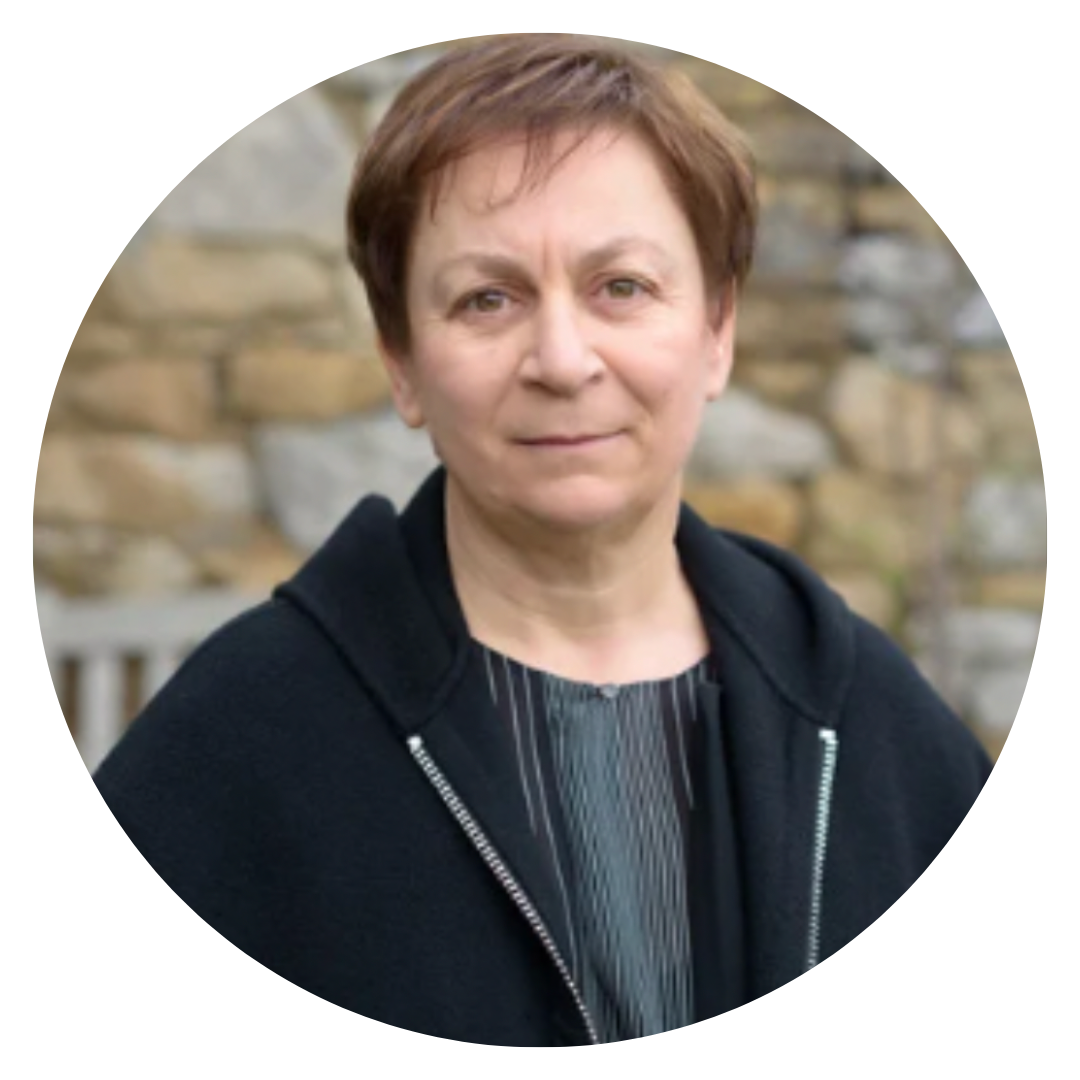 One of Ireland's leading writers, Anne Enright lives in Dublin where she was born in 1962. The author of seven novels, two books of short stories and many essays, she is a winner of the Man Booker Prize (2007) and the Irish novel of the year (2007 and 2015). The first Laureate for Irish Fiction (2015-2018) she is Professor of Creative Writing at UCD. Her novel The Wren, The Wren was published in September 2023.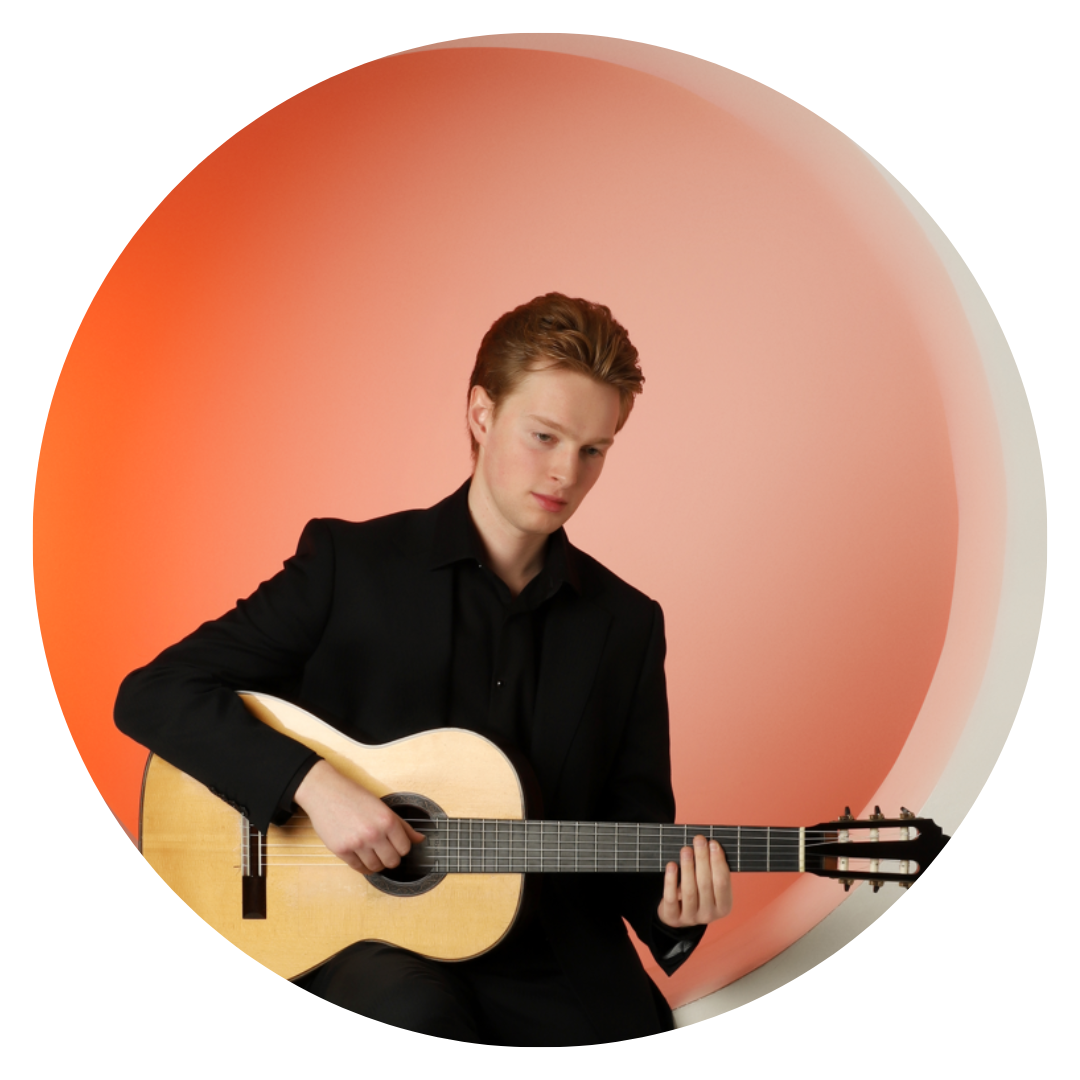 Sacha Bistany is an Irish guitarist currently studying at the Royal College of Music (RCM), under professors Gary Ryan and Christopher Stell. Upon first picking up a guitar at age seven, Sacha studied at the Royal Irish Academy of Music in his youth under Marion Hyland and Peter Katona, receiving five scholarships throughout his time there. Sacha has had the opportunity to play with a number of Irish guitar ensembles including the 'GuitaRIAM' ensemble and the Irish National Youth Guitar Orchestra, conducted by David Brophy. He has also competed in many music competitions including Ireland's national competition, The 'Feis Ceol' – winning was a great achievement.
---
We are also very excited to have readings from the following associate and professional members:
A former actor, Amy Redmond writes fiction, poetry and drama. She has received writing bursaries for The Irish Writers Centre and the John Hewitt Summer School. Her writing is published in The Irish Times, RTE Sunday Miscellany, The Wexford Bohemian, Books Ireland Magazine and Qutub Minar Review. Her film script was shortlisted for the RTE Filmbase Award in 2016 and her poetry was commended in Headspace National Poetry Competition, 2018. She recently received arts council funding to develop her play, The Midas Touch.
Aingeala Flannery is an award-winning journalist, broadcaster and writer. In 2019, her short story 'Visiting Hours' won the Harper's Bazaar Short Story Prize. She is a former IWC Novel Fair winner and has twice been a finalist in the RTÉ Short Story Competition. Aingeala was awarded a Literature Bursary by the Arts Council of Ireland in 2020 and 2021. Her critically acclaimed debut The Amusements was published by Penguin Sandycove in 2022 and won this year's Kerry Group Irish Novel of the Year at Listowel Writers' Week. The Amusements went on to win the John McGahern Prize in October. Aingeala holds an MFA in Creative Writing from UCD. She is working on her second novel.
Neil Sharpson is a playwright and novelist based in Dublin. A former Novel Fair winner, he has published two books; Knock Knock Open Wide ("A high-water mark for the Irish horror novel" – Publisher's Weekly) and When the Sparrow Falls (one of The Times 10 best Science Fiction novels of 2021).
Kyle Mulholland worked as a journalist for several years. He specialised in features on pop culture, politics, and online countercultures. His work has appeared in Hot Press, The Irish Times, Headstuff, and several other publications, both national and international. Three years ago, he turned to fiction. Since then, he has been awarded the Art Council's Agility Award in 2022, and in 2023. He also won a place on the Irish Writer Center's National Mentoring Programme and is currently working through a mentorship with Colin Barrett.
Elizabeth Doyle has written a literary novel, Mirror Language celebrating Hiberno-English, the imagistic language that we speak in Ireland. She has written a second novel in the guise of a memoir, The Con Woman, which is a work in progress. Also, she is writing an experimental novel The Sun is an Insomniac. The novels are not published yet. An excerpt from The Con Woman, was long listed, in the Short Memoir Section, of the FISH Competition. She is a Mentor in Creative Writing to 13 Trinity Students in Trinity College, Dublin.
Thomas Kennedy is one of Ireland's unknown novelists. He has written and published 22 novels. He is 78 years old and started writing when he retired.
---
Building Access
The Irish Writers Centre is currently housed in 19 Parnell Square, Dublin 1. This is a Georgian building which unfortunately does not have a lift. There are 5 steps into the entrance level. The majority of the event's activities will take place in the Kiely room which is on the first floor and requires climbing 30 steps in total. There are public toilets available and these are located on the ground floor and basement floor of the building. For further information on access to our building, please email: info@irishwriterscentre.ie.