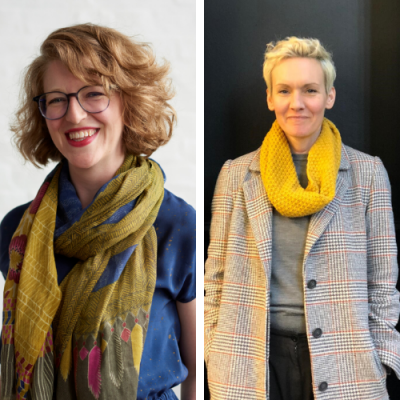 Publishing with a Mission: Sarah Savitt in conversation with Emma Warnock
Saturday 7 March 2020
2.45pm-3.45pm 
Note: due to space restrictions, this is a closed event as part of WomenXBorders 2020. For any inquiries, please email education@writerscentre.ie. 
Publishing with a Mission: the Story of Virago and later Champions of Women's Voices 
What was the social, political and financial climate that impelled Dame Carmen Callil to set up Virago Publishing, 'the first mass-market publisher for 52 per cent of the population – women', in 1973?
Join Sarah Savitt, Publisher at iconic Virago Publishing in conversation with Emma Warnock, Publisher at newly minted No Alibis Press as address the issue of balance in the publishing sector.
Sarah Savitt is the Publisher of Virago and previously worked at Headline and Faber. Writers she has published include Louise Doughty, June Eric-Udorie, Deborah Frances-White, Sigrid Nunez, Caroline O'Donoghue, Chibundu Onuzo and Sonia Purnell. She is also Chair of the Board of the campaign group UK Feminista and has taught editing for Faber Academy, Arvon and Guardian Masterclasses.
Emma Warnock is commissioning editor at No Alibis Press, an independent publisher of fiction based in Belfast. She has worked as a research fellow (Queen's University, Belfast), a freelance editor and is currently a British Council international publishing fellow (2019-20). 
More information on WomenXBorders here.
This is an Irish Writers Centre and Women Aloud NI initiative supported by ACNI.