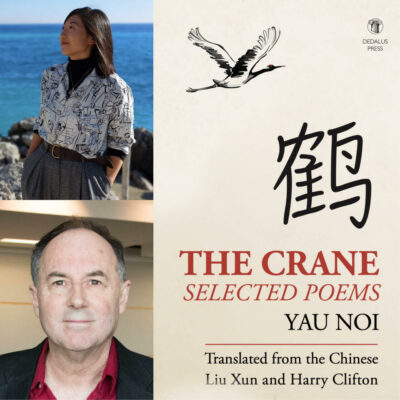 SEARCHING FOR YAU NOI: A CHINESE POET IN TRANSLATION (Dedalus Press)
Info
Date:
January 25, 2023
Time:
7-9pm
Location:
Irish Writers Centre
In 2022 Dedalus Press published The Crane: Selected Poems of
Yau
 Noi, a Chinese poet now living in Hong Kong.
Translators Liu Xun and Harry Clifton read from this timely volume and discuss the attractions, and the challenges, of translating from Chinese to English, and some of the solutions they found.
The event is presented as part of Dublin Lunar New Year 2023. Booking link
here.
For further information: