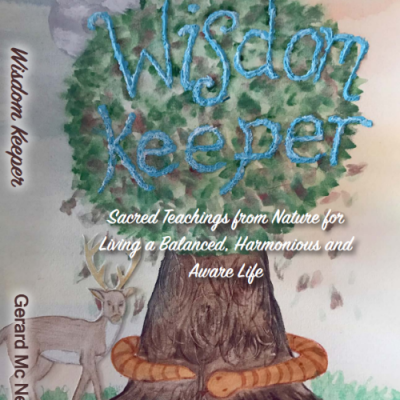 The Wisdom Keeper – Sacred Teachings from Nature for Living a Balanced, Harmonious and Aware Life
Monday 15 April
6.30pm – 8.30pm | 
All welcome
Gerard Mc Nevin's has worked in the healing and caring professions or over thirty years. His book is full of depth and meaning  .
This book will enable the reader to experience multi layered Spiritual and deep healing wisdom from the ancients, the mystics, the Shamans , the Holy men and women and Mother Nature herself and all who dwell therein.
Experiential exercises are interspersed throughout this book , which  are intended to assist the reader to connect to the healing force of nature.  By engaging with the wisdom of Mother  Nature the reader  will learn from her  secrets which are hidden form us  in plain sight.
These secrets which she longs to share with the reader will give  guidance about how to live life in harmony , balance, awareness and love so that you can let go of those things in your life which no longer serve nor nourish you  –  so that she can support you to live from your truth .
The book will be launched by the eminent Shaman John Cantwell and also Tom O Donnell from the HSE.
The book is published by Nielsens and copies of the book as well as refreshments will be available on the night.