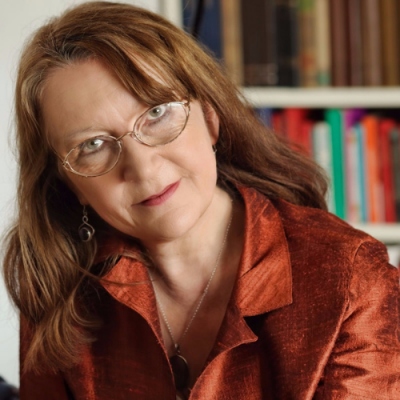 Bealtaine Book Club – Éilís Ní Dhuibhne in Conversation
Date: Wednesday 22 May 2019
Time: 4pm
Location: Irish Writers Centre
The Bealtaine Book Club aims to honour and promote an Irish writer with a distinguished and lengthy career who has made a significant contribution to literature. It also aims to encourage older readers and writers and to create a greater understanding of issues impacting on older age.
In 2019, the Bealtaine Book Club author is Éilís Ní Dhuibhne and the Bealtaine Book is 'Twelve Thousand Days' (2018) published by Blackstaff Press. Ní Dhuibhne was selected by Libraries around Ireland as the Bealtaine Book Club author.
One of Ireland's leading writers in both Irish and English, Éilís Ní Dhuibhne has published more than 25 books for adults and children. Her writing includes novels, short story collections, television scripts, plays, and non-fiction. Her recent candid and moving memoir Twelve Thousand Days is a remarkable story about love and grief, shot through with wry and sharp observations on Irish life, culture, and morality. Her many awards include the Irish PEN award for outstanding contribution to Irish literature and a Hennessy Hall of Fame lifetime achievement award. A member of Aosdána, she is an Irish Writers Centre ambassador, and President of the Folklore of Ireland Society, An Cumann le Béaloideas Éireann. In conversation with Martin Doyle, Books Editor, The Irish Times.
The Bealtaine Writer's Group will contribute to the event by reading new works specially written for the occasion, and inspired by Éilís and her work.
Books will be on sale at the event – cash only.
Presented in partnership with Age & Opportunity's Bealtaine Festival, which celebrates the arts and creativity as we age, the Irish Writers Centre as part of the Ambassador Series, and the International Literature Festival Dublin.
'Twelve Thousand Days… is a precise and honest self-portrait, carefully crafted, reticent and then revealing, but also absorbing and moving.' Colm Tóibín