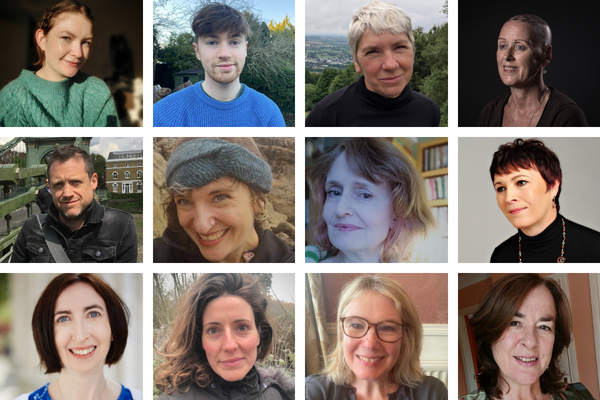 14 December, 2022
12 Emerging Writers Selected as the Winners of Novel Fair 2023
The Irish Writers Centre is delighted to announce that 12 emerging writers have been selected from over 300 entrants to take part in Novel Fair 2023 on Friday 17 and Saturday 18 February 2023.
This marks the 11th year of the Irish Writers Centre Novel Fair, an initiative which allows unpublished writers the opportunity to break through to the Irish, UK & international publishing world. Our 12 Novel Fair winners will pitch their work to top publishers and agents in a series of one-to-one meetings. In 2023, the Novel Fair will take place over 2 days, in-person at 19 Parnell Square on Friday 17 February and remotely on Saturday 18 February, thus allowing publishers, agents and finalists to participate from around the globe.
Sincere congratulations to the 12 winners who were chosen from over 300 manuscript entries which came from all corners of the globe. The standard of the writing was said to be particularly high and across a wide range of fiction genres from Dystopian, to Romance, to Magic Realism.
Novel Fair judge, Alan McMonagle, said of this year's entries:
"To paraphrase the great Flannery O'Connor, there may only be a certain number of stories to tell, but there is always a new way to tell them.
It has been a pleasure discovering an array of new voices, and immersing myself in the warp and woof of fresh narratives depicting hope and despair, joy and lament, courage and resilience. The novel excerpts I read were humourous, poignant, sassy, compelling and often surprising. The writing talent out there never ceases to amaze me."
We wish the 12 winners the very best on their Novel Fair journey.
The Novel Fair 2023 winners (in no particular order) are: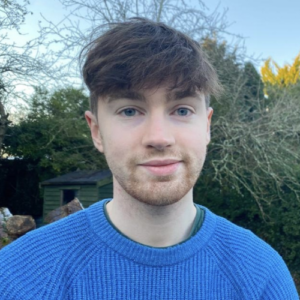 Tom O'Connell is an aspiring author from Galway. He is a graduate of English and law, and recently obtained his MA in Writing in the University of Galway. Lichtenberg is his first novel. Its dystopian setting places a heavy emphasis on language, and its ability to manipulate or to emancipate.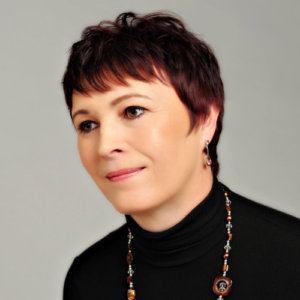 Jennifer McMahon's words appear in the Oxford Prize Anthology, Solstice Literary Journal, Books Ireland Magazine and Loft Books. She has won both the Bray Literary Festival and the Books Ireland Magazine flash fiction competitions. She was a Top Ten Finalist in the Oxford Prize, and her short stories have been shortlisted for Heimat Review, the Anthology Short Story Award, the Alpine Fellowship Writing Prize, the Wild Atlantic Writing Awards, and the Women On Writing Flash Fiction Prize. Jennifer was also shortlisted for The Literary Consultancy Scholarship in 2022, and her novel 'House Devil' was longlisted for Fiction Factory's Novel First Chapter competition. She lives in Co. Wexford, Ireland.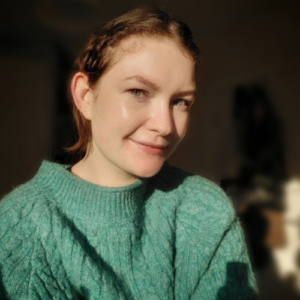 Abby Connolly is a writer whose work has been featured in Sonder Magazine, Púca Magazine, the Áitiúil anthology from The Madrigal Press and Martello Journal, and online with Porridge Magazine. She graduated from an English Studies BA in 2022 and currently works as a library assistant in Dublin.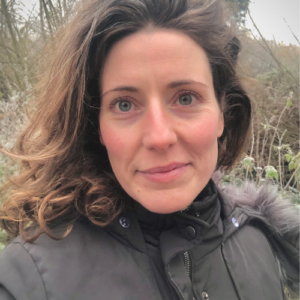 Christina Carty is a screenwriter and poet from Roscommon. She has been commissioned by the London Irish Centre Centre, Screen Ireland, and TG4. Her work has been performed at Battersea Arts Centre, Shoreditch Townhall, developed by DLT Entertainment, What Larks! and Blinder films. She was a Funny Women screenwriting finalist. Christina writes in English and Irish and is currently working on a pamphlet of bi-lingual poems based on Táin Bó Cuailnge. While He Looked at the Moon is her debut novel.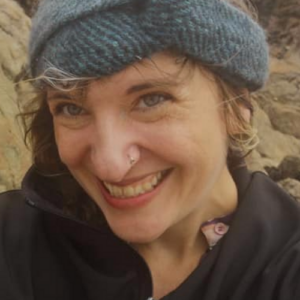 Cassie Smith-Christmas is originally from Virginia, USA and currently lives in Galway. She was a runner-up in Novel Fair 2022 (novel previously titled Silent Cicadas) and is a grateful recipient of the Basic Income for the Arts Pilot Scheme in Ireland. She holds a PhD in Celtic and Gàidhlig Studies from the University of Glasgow and has numerous academic publications on the interface between language and society. Her creative writing has appeared in Crannóg; Causeway/Cabhsair; The New Word Order; Tangled Locks; The Milk House; The Wild Word; Gutter; Poets' Republic, and Earthlines. She has also placed in the Skye Reading Room's Baker Prize; The Highland Literary Salon's Roots Competition; the Frances Browne Multilingual Poetry Competition; and the Society for Humanistic Anthropology's ethnopoetry competition.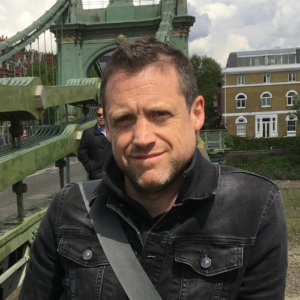 Colm Maher is the technical and FOH manager of a small city centre theatre. He has written plays for the stage, and for site-specific theatre. Writing work includes plays produced by Axis in Ballymun, The Galway Arts Festival, Fishamble Theatre Company and Upstate Theatre Company. For screen he wrote the short film The Marriage, produced by RTE. Criminal Detective is his first novel.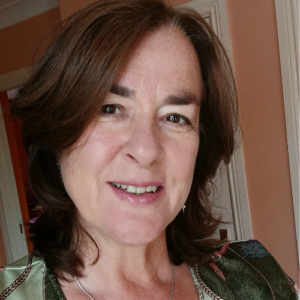 Fidelma Mahon is from Edenderry, County Offaly.  She lived in Australia for a number of years in her twenties.  She returned home where she met and married the artist Tony Coady and they had their own business for a number of years.  She returned to college at age forty and studied for a BA in english and history and completed a Masters in Irish Literature and Cultural Studies at Maynooth University.  She enjoys reading and writing, giving occasional talks on various writers in Offaly libraries and contributing to Sunday Miscellany on RTE Radio.  She enjoys taking photographs of nature, travelling and walking their two rescue terriers, Dolly and Lucy along The Grand Canal, in Edenderry.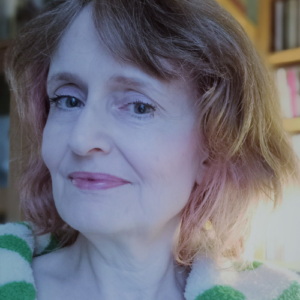 Laura Martz copy-edits magazines about fashion and culture and translates corporate materials and art texts from Dutch. A former journalist, she has lived in cities including Amsterdam, London and Washington DC. Her short stories have appeared in Litro and the book London Lies. She has an MA in creative writing from Goldsmiths, University of London.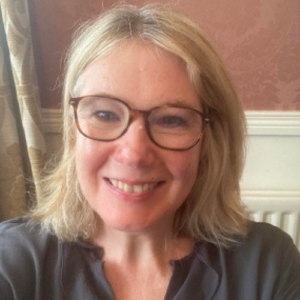 Jill K Wilson is a writer of historical fiction often with a speculative edge. She has an MA in Creative writing from Queen's University Belfast and was mentored by the 'Golden Egg Academy' on a previous novel. She has been shortlisted for the 'Fish International Short Story Prize' and longlisted in the 'Mslexia' novel competition (YA). She lives in Belfast with her family and combines writing with teaching English to Speakers of Other Languages in a Further Education College. Receiving the phone call telling her she was selected for the Novel Fair was one of the most exciting things in her writing life so far!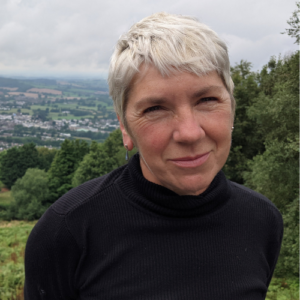 Sylvia Bluck first told the story of The Ministry of Time when sitting around a campfire in a small wood in the English countryside and she imagined walking into the trees and coming out into a different time. What might happen? Who would you meet? Would you ever get home?
For a storyline in the novel, she used her experience of working in the UK Foreign Office – which is in a labyrinthine building with odd corners and a particular staircase leading up to a tower room which is a perfect place for secrets. In her mind, this is the room where the Foreign Office has been hiding its 'Ministry of Time' for over a century.
To learn the craft of novel writing, Sylvia studied on the two-year Creative Writing Course with New Writing South, Brighton, UK and is now on the final edit of the novel with the Novelry's 'Big Edit' online course.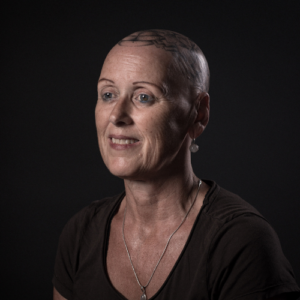 Geraldine Creed is a writer and filmmaker based in Wexford. Her most recent documentary, Mercury 13 was commissioned by Netflix in 2018. She has an MA in Creative Writing from UCD and an MA by research from IADT. Geraldine has written and directed two feature films and is a recipient of several screenplay awards from Screen Ireland. Her short stories have appeared in numerous publications including 'A Page From my Life' Harper Collins, 2020, 'New Planet Cabaret' New Island 2013, Redline Literary magazine 2013 and the RTÉ Radio One Francis McManus Short Story broadcasts 2009. In 2020, she participated in the WomenXBorders readathon at the IWC and in 2022, she was a mentee on the Curtis Brown CBC Breakthrough Mentoring Programme. Geraldine is currently working on a first novel, The Lie of the Lake.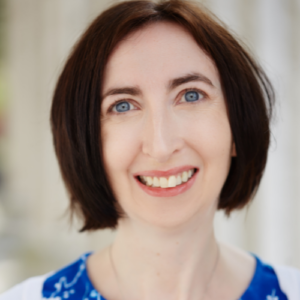 Barbara Leahy is from Cork City. Before commencing her novel, Barbara published short fiction in the Bridport Prize Anthology, the Bristol Prize anthology, and elsewhere. She has been a prizewinner in the RTÉ Francis MacManus short story competition and had stories broadcast on national radio. She is a past winner of the From the Well short story competition, the Dromineer and Allingham flash fiction competitions, and others. In 2017, she won the RTÉ Guide/Penguin Ireland short story competition. Barbara is delighted to be participating in the 2023 Novel Fair at the Irish Writers' Centre.
IRISH WRITERS CENTRE NOVEL FAIR JUDGES 2023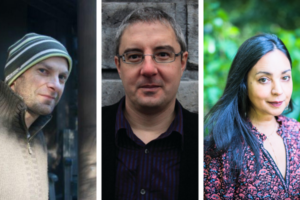 Heartfelt thanks to our judges, writers Alan McMonagle, Conor Kostick and Mary Watson for their months of dedicated reading of the manuscripts and their unerring wisdom in choosing the winning twelve works.