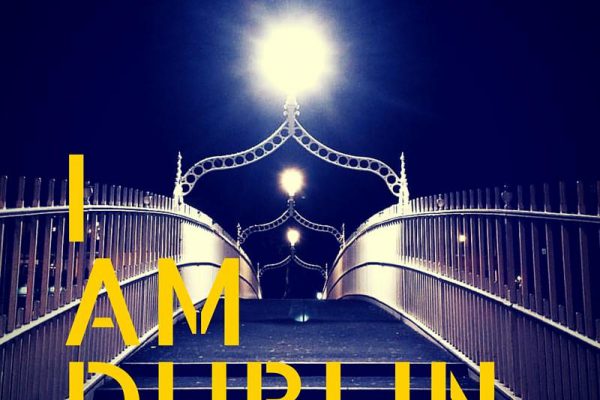 29 March, 2016
I Am Dublin: Killing JB by Laurence Keogh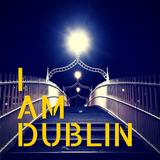 The recent I am Dublin Flash Fiction Competition was a great success with wonderful talent being showcased. In our third instalment of winning entries you can read Laurence Keogh's entry Killing JB below. Laurence Keogh has lived in Dublin most of his life and is fascinated by its history. He works in marketing and the last book he read was The Life-Changing Magic of Tidying Up by Marie Kondo.
Killing JB
Laurence Keogh
On an afternoon in spring, I saw John Banville coming out of the Mark's and Spenser's on Liffey Street. I am a great admirer of his work. I followed him down the street. I didn't do this with the intention of killing him. Not straight away, in any case. I planned to work up to that, having first allayed his suspicions by means of some literary conversation.
He  wasn't carrying a bag. But he was carrying something. He walked quickly in the direction of the river. He wasn't smaller in real life. This was real life; he was the same height as Bono. When I'd got closer to him – outside the adventure sports shop – I saw that he was carrying a wedge of parmesan cheese. I have a great enthusiasm for this cheese. Banville had gone into M&S for parmesan, and that's what he had come out with. He'd  been single-minded in his errand, undistracted by marinated artichokes, say, or even prosciutto. He held the cheese now in his hand,  the palm facing downwards, the way an american footballer might hold the ball. 
I was close enough now – we had stopped at the pedestrian crossing on Abbey Street – to see that his parmesan was of the superior sort.  It had that rough, unhewn underside that holds a oily sheen. It would be a pleasure to grate such a cheese, to see it melt onto pasta. It would have that aroma of rich fruit cake. There would be a crunch as your teeth met those tiny deposits of salt crystals in its interior.
Towards the end of his life, the playwright  Moliere ate nothing but Parmesan.  He believed it had miraculous health-giving qualities; his deathbed was covered in it. The story was a literary one – but too grim to use as an opening conversational gambit. As we approached the Ha'penny Bridge, however, I remembered a particular village mentioned in the Decameron. It is a vision of paradise. Here, says Boccaccio, there is a mountain consisting entirely of grated parmesan. The villagers do nothing but make macaroni. They cook it in chicken stock. They roll it down the mountain so it's well coated in cheese. And then they eat it.   I turned to Banville as the countdown to the green pedestrian lights began. I smiled. I nodded towards the cheese.
'So, John', I said, 'what's the plan for the Parmesan?'.