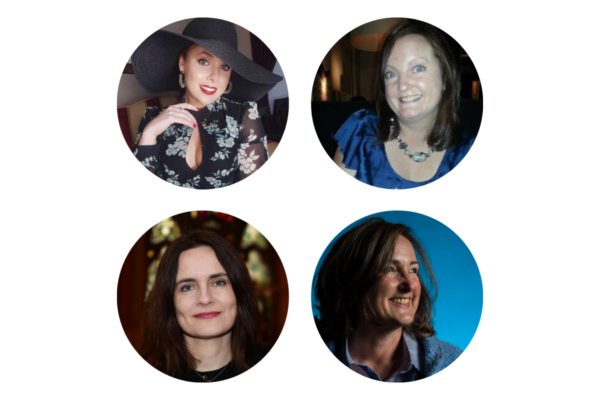 23 May, 2023
Announcing the Awardees for the Lamplight International Residency Programme 2023
We are delighted to announce the four Irish Writers Centre Professional Members selected to take part in the Lamplight International Residency Programme co-presented by the Irish Writers Centre and Varuna, The National Writers' House, Australia. The four chosen writers are Christine Foley, Sinéad Ingoldsby, Aoibheann McCann and Michelle Walshe.
The Lamplight International Residency Programme is a two-week online residency opportunity for fiction writers to enjoy the combined warmth and support of Varuna and the Irish Writers Centre. Each of our chosen writers will partake in an individual writer's conversation with Mary Anne Butler and Conor Kostick to talk about their current work. They will also get the opportunity to join in three online Q+A sessions with multi-award-winning authors Kit De Waal, Markus Zusak (The Book Thief) and Pip Williams. They will be provided with facilitated professional networking opportunities with their peers throughout the week, including the opportunity to share work, talk about the writing process, and to receive feedback. Our four chosen writers will be taking part in the residency alongside four Australian Writers chosen by Varuna.
IWC Lamplight International Residency Awardees: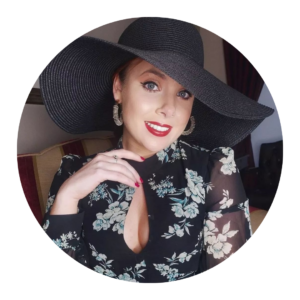 Christine Foley is a Dublin based writer from Kilkenny with a degree in English from Trinity College Dublin and a Masters in Creative Writing from Oxford University. She was recently signed by Sara O'Keefe at Aevitas Creative Management with her debut novel Bodies. The novel sold at auction to Jocasta Hamilton at John Murray, the literary imprint of Hachette. The novel will be published in January 2024. Her work has also appeared in literary journals such as The Waxed Lemon and Skirting Around.
---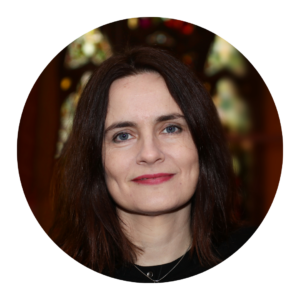 Aoibheann McCann is a writer and performer. Her first novel, Marina, was published in 2018. Her poetry and short stories have been anthologised by New Binary Press, Pankhurst Press (UK), Arlen House, Prospero (IT) and Doire. Her short stories have appeared in literary magazines including The Stinging Fly and Crannóg. Aoibheann co-writes, produces, directs and acts in chart-topping audio comedy Retreat, which has also been staged live.  'The Boxed in Poet', a spin off from Retreat, was recently shortlisted for a Hammond House Comedy Award. Aoibheann is a current recipient of an Arts Council Literature Bursary.
---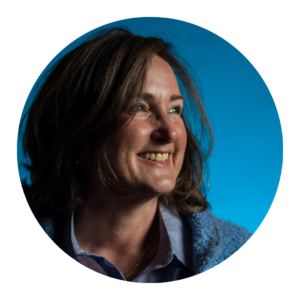 Michelle Walshe is a writer from Dublin, Ireland. Her work has been broadcast on radio and published in literary journals, anthologies, newspapers, and magazines. She has been awarded residencies in Ireland at the Tyrone Guthrie Centre, Tin Jug Studio and Greywood Arts. In 2021, she was the recipient of an Emerging Artist award from Dun Laoghaire County Council and her work has received funding from Creative Ireland and the Arts Council of Ireland. In 2020, she won the Iceland Writers Retreat Alumni Award. She's writing her first novel which was highly commended in the Irish Writers Centre Novel Fair 2022.
---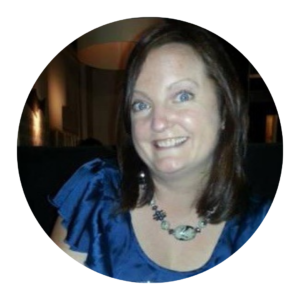 Sinéad Ingoldsby is a writer of fiction and non-fiction, in English and as Gaeilge. Her essays have been broadcast on RTÉs Sunday Miscellany and published in The Irish Times, BBC online, RTÉ Culture, The Detail investigative website, Meon Eile and Tuairisc. Sinéad recently completed her first novel, which was selected for the 2018 Irish Writers Centre novel fair and in 2022 she was the recipient of an Arts Council/Irish Writers Centre bursary. Sinéad is a freelance television producer/director and her work has been broadcast on BBC, RTÉ, TG4, Virgin Media, Channel 4, UTV, at film festivals and various online platforms.
---
Varuna Lamplight International Residency Awardees:
Jacquie Byron is a professional writer – journalist, copywriter and publicist. Her first manuscript achieved a 'highly commended' in the 2016 Victorian Premier's Literary Award for an Unpublished Manuscript. She was awarded a 2015 Glenfern Fellowship and is currently an artist-in-residence in the Billilla Studio Artists Program. Byron is represented by Left Bank Literary and her debut novel, Happy Hour, was published by Allen & Unwin (2021). Longlisted for the Indie Book of The Year Awards, named in the Better Reading Top 100 and made the official 2022 title for the Australian public library program, 'Together We Read', Happy Hour in B-format was released Jan 2023.
A NIDA graduate born on Noongar land, Finn Ó Branagáin is drawn to mythology to tell true and contemporary tales. Her plays have won 5 awards, including Best New Work and Best Main Stage Production at the Performing Arts WA Awards for her co-created play with Julia Hales and Clare Watson 'You Know We Belong Together' for Perth Festival and Black Swan State Theatre Company, which also toured the Sydney Opera House, London Southbank Centre, and Royal Lyceum Theatre. 'Scaredy Cat' for Terrapin Puppet Theatre recently had a schools and theatres tour, including the Sydney Opera House, with over 16,000 children as audiences. Finn is also the Artistic Director and CEO of Outloud, a youth arts organisation on Darug land, Western Sydney.
Marija Peričić is a writer based in Naarm/Melbourne. Her first novel, The Lost Pages, won The Australian/Vogel's Literary Award 2017, and in 2018 she was named a Sydney Morning Herald Best Young Novelist for this work. Her second novel, Exquisite Corpse, is forthcoming in June with Ultimo Press. Marija's short stories, essays and poetry have appeared in Meanjin, Southerly, Going Down Swinging, and The Big Issue Fiction Edition.
Aoife Clifford is the author of literary crime novels, When We Fall, Second Sight, and All These Perfect Strangers. Her novels have been recognised at the Davitt Awards, and long listed for the Voss Literary Prize and ABIA General Book of the Year. She has won the Scarlet Stiletto and S.D. Harvey Award as well as having been shortlisted for the UK Crime Association's Debut Dagger, among other short story prizes in Australia and internationally. She works part-time as an independent bookseller.
---
We have also partnered with Varuna to offer a brand new four-week international residency. One Irish writer will spend one month in Australia at the National Writers' House  as well as taking part in the Blue Mountains Writers' Festival.  Applications for the Blue Mountains (Australia) Residency 2023 are open until the 31st May at 5pm.