Aspiring writers should have their pens at the ready as the Irish Writers Centre Novel Fair returns for another year. Submissions for Novel Fair 2021 are now open until Friday 25 September.
This year, we're introducing a new online submissions system. Meaning that aspiring novelists from all over the world can submit to us for the opportunity to be fast-tracked into the Irish & UK Publishing world.

What is the Novel Fair?
Described by The Irish Times as a 'Dragon's Den for writers', the Novel Fair is an Irish Writers Centre initiative which aims to introduce up-and-coming writers to top publishers and literary agents, giving novelists the opportunity to bypass the slush pile, pitch their ideas and place their synopsis and sample chapters directly into the hands of publishers and agents.
Over the past few years a range of publishers and agents have attended the Fair including Penguin Random House Ireland, Hachette Ireland, Transworld Ireland, Curtis Brown, New Island Books, O'Brien Press/Brandon, Lilliput Press, Tramp Press, The Book Bureau, John Murray, Tinder Press, Marianne Gunn O'Connor Literary Agency, Jonathan Williams Literary Agency, Lisa Richards Agency, Feldstein Agency and Author Rights Agency as well as New York based agent Regal Hoffmann & Associates.
There have been a number of success stories since the Novel Fair has been established, such as:
Big Girl, Small Town by Michelle Gallen
Janet E. Cameron's novel Cinnamon Toast (Hachette)
Niamh Boyce's novel The Herbalist (Penguin Ireland) which was longlisted for IMPAC 2015
Beatsploitation by Kevin Curran (Liberties Press)
Here In No Place by Alan Timmons' (New Island)
The Reluctant Cannibal by Ian Flitcroft (Legend Press)
Daniel Seery's novel A Model Partner (Liberties Press)
Susan Lanigan's White Feathers (Brandon Press)
Eggshells by Caitriona Lally (Liberties Press) which won the Rooney Prize for Irish Literature 2018
Andrea Carter's novel Death at Whitewater Church (Constable & Robinson)
Swimming on Dry Land by Helen Blackhurst (Seren)
Eat the Moon by Breda Joy (Poolbeg Press)
The Middle Place by 

Kealan Ryan (Mercier Press)

OONA

 by Alice Lyons (Lilliput Press, 2020
How can I enter Novel Fair 2021?
Application Process
The submission period will close on 

Friday 25 September 2020

Entry fee for applications is €55.

There is no limitation on genre, or target market, the only requirement being that the writer has not published a novel before i.e. has not previously published a novel with an ISBN (see T&C's for more detailed information). 

Memoirs, short stories and works of non-fiction are will not be considered.

Applicants are required to send a synopsis of a max. of 300 words and up to five chapters of their novel, which should be 10,000 words (+/- 10%).

Please submit your application via Submittable below.

There is a limit of one entry per applicant.
Entries are welcome from anywhere in the world, however, in order to be eligible, applicants must be available to attend the whole day of the Fair on 12 Feb 2021.
Before entering the competition, please ensure that you have read the Novel Fair Terms & Conditions 2021 very carefully as the Fair is open to previously unpublished aspiring novelists only.

Please see a list of FAQs here
You can download last year's Terms and Conditions here.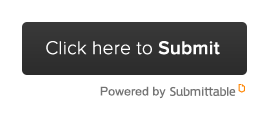 =====
---