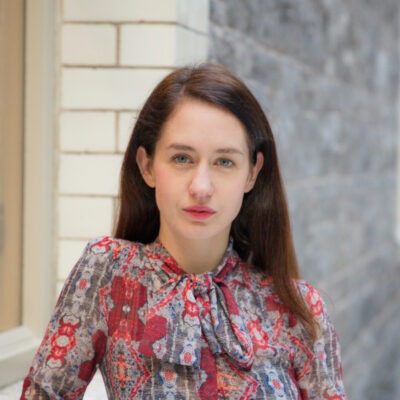 Art Writing with Jennie Taylor
Info
Date: August 10, 2022
Time: 6.30 pm – 8.30 pm
Duration: 4 weeks
Level: Beginner | Emerging |
Cost: €120 (€108 Members)
This workshop will take place in-person at the Irish Writers Centre building.
Course Summary
"Art writing is a possible form of the liberty of the image." Maria Fusco, Yve Lomax, Michael Newman and Adrian Rifkin, 2011 
This 4-week course will introduce and apply approaches to art writing in terms of style, concept and method for engaging the art object. The Irish Writers Centre is delighted to partner with the Hugh Lane Gallery on this course. As part of the course, the Hugh Lane will facilitate a curated tour. 
---
Course Outline
Through readings and exercises, you will learn experimental ways to write in response to, alongside, and through contemporary art practices. You will read, discuss and practice ways to adopt and write forms of art writing including creative criticism, conceptual writing, and fictioning art history. You will be encouraged to take risks and write generatively, to discover your voice for writing through visual art. The course will focus on developing your concerns, style, and approaches to visual art within literary terms. You will be expected to produce work on the final week of the course.
---
Course Outcomes
Participants will be encouraged to produce their own form of art writing. They will learn the core contextual histories and discourses pertaining to this form. Feedback will be provided for assignments completed during the course.
---
Jennie Taylor is a fiction and arts writer. Her practice draws from particle physics, auto theory and micro-histories. Areas of concern include theorising empirical knowledge and fictioning art history. A graduate of Dun Laoghaire Institute of Art, Design & Technology, in 2014 she completed her MA, Art in the Contemporary World, National College of Art & Design. She has published her work in Critical Bastards Magazine, The Stinging Fly and Visual Arts Newsletter. She is a PhD researcher in Art Writing at the National College of Art & Design. Jennie lives and works in Dublin, Ireland.
---
Thank you for the tour you gave yesterday. We really appreciated the approach and the insightful way in which several themes pertinent to the exhibition were explored with us. The feedback from the students was really positive.
Daniel de Chenu
Faculty of Film, Art and Creative Technologies, IADT Dún Laoghaire
I very much enjoyed the reading group session and found the conversation stimulating. It can be difficult to feel confident enough to make a point when in a group but you made the hour very worthwhile.
Michael Lee