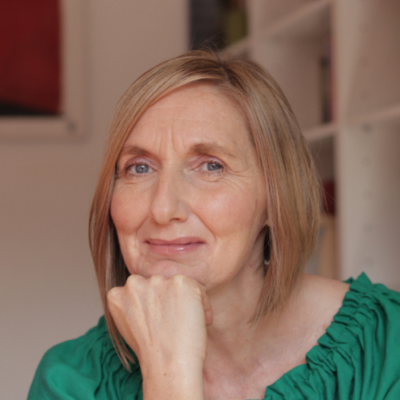 Beginning Fiction with Anne Griffin
Info
Date: January 16, 2023
Time: 6.30 pm - 8.30 pm
Duration: 6 weeks
Level: Beginner |
Cost: €165 (€150 Members)
Course Summary
This six week course will get the creative juices flowing for those thinking about, or at the start of, their creative writing journeys. In this course participants will be reading, analysing and appreciating the works of some of Ireland's leading fiction writers. Alongside this, exercises such as writing prompts will be set allowing the participant begin telling stories through medium of the written word. By the end, it is the aim that each member will see their own writing style emerging and will have the confidence to continue.
---
Course Outline
In each of the six classes a short story from authors such as Donal Ryan, Danielle McLaughlin, Edgar Keret and Alice Munro will be discussed. The chosen story will be emailed to participants a week prior. Participants will read and have had time to consider what has worked well in the story and what did not before the next session. In discussing these works in class, the issues of voice, structure and dialogue, among other aspects of writing, will be explored.
Following the discussions above, a writing prompt will be given. Participants will be asked to write something in class, no more than a paragraph, the facilitator will take part too. Volunteers will be asked to read out their work and positive feedback will be given. At the end of each class, another prompt will be given and participants will be asked to write a page in the intervening week. Participants will be invited to email this piece to the class if they so wish for discussion on the day of class. People will be asked to read from a part of their piece in class. Again a discussion, positive in nature, will take place during class. Production of work will be voluntary but Anne will attempt to ask two participants per week to read from their work.
---
Course Outcomes
Participants will begin to understand what good writing is and how story works. The course will set the participants on their writing journey that can be continued on their own and/or by finding a writing group where their work can be discussed.
---
Anne Griffin is the author of the bestselling novels Listening Still and When All Is Said. Anne's third novel The Island of Longing will publish in April 2023. Anne is the winner of the Irish Book Awards Newcomer of the Year 2019. Her work has been longlisted for the Dublin Literary Award and shortlisted for the John McGahern Annual Book and RSL Christopher Bland prizes. Anne's books are published in twenty-three territories.
---