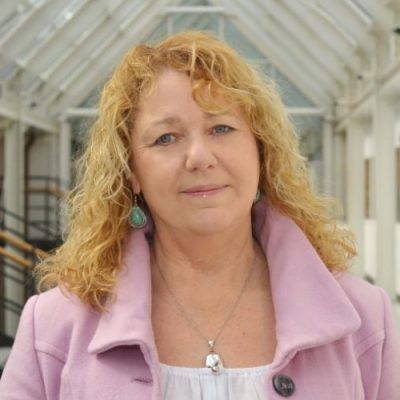 Can't write, won't write? with Anne McDonald
Info
Date: January 25, 2022
Time: 6.30pm - 8.30pm
Duration: 6 Weeks
Level: Beginner |
Cost: €165 (€150 Members)
All Irish Writers Centre remote courses take place on Irish Standard Time (GMT)
Course Summary:
Do you want to write but don't know where to start?
Do you have stories and poems in your head and a yearning to get them out?
Does the thoughts of writing fill you with dread and excitement in equal measure?
Do you want to tell YOUR story, in your own voice?
---
Course Outline:
This course is designed for people beginning their writing journey, no matter what age or circumstance and is delivered over six two hour sessions on zoom.
Participants are encouraged to try forms they are drawn to and those they might not have considered so they can begin to discover what they want to write and how to go about it.
Workshops are interactive, informal and structured to support participants to try new ideas, using other art forms for inspiration and drawing on individual life experiences to form stories, poems, non fiction, memoir or local history.
The course will cover;
Tips and tools to get you started.
Ways to deal with procrastination and fear.
Finding inspiration.
Fiction, non fiction and memoir, which one is for you.
The Submission process demystified.
How to set clear and manageable writing goals.
---
Course Outcomes:
Participants will take away a sense of what they want to write about, how to go about getting started/getting finished and what their writing goals are for the coming year.
---
Anne McDonald (B.A., M.Phil) is a professional life coach, creative writing teacher and award winning spoken word performer. She was featured as life coach on the BBC production of The Last Resort, with Woman's Way magazine and has facilitated The Artist's Way for many years. She has been a winner in the Strokestown International Poetry competition was shortlisted in the RTE Frances MacManus short story competition. Her poetry collection Crows' Books was published in March 2021.
---
Whose Coat?
A coat that has hung on a hook for twenty seven years carries a devastating story which is fluidly revealed in this moving poem. Anyone who has experienced loss, particularly that of a child, will identify with this courageous poem which will also reach out to all readers as a profoundly empathetic study of grief.

Judges' Comments; Enda Wyley and John F.Deane
Strokestown International Poetry Competition 2020