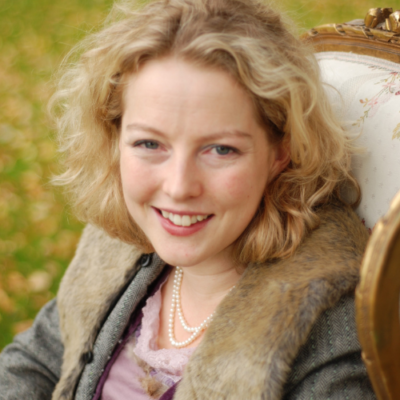 Classic Techniques of Comedy Writing with Alice Coghlan
Info
Date: January 20, 2022
Time: 4.30 pm - 7.00 pm
Duration: 8 weeks
Level: Emerging |
Cost: €300 (€270 Members)
Course Summary
Comedy is structure and structure is comedy! Director and Dramaturg Alice Coghlan is on a quest to find help you find your unique comic material, and to bring you to understand how structure and character can make an audience laugh!
For whilst comedy writing and performance can often seem to be a terrifying and mysterious talent given to the very few, it is also a craft which can be honed and mastered by the many.
Writers will hone this craft by seeking out the techniques of classic comedy writers and applying these to their own original works. Writers will also be encouraged to regularly attend and review live and online comedy performances and to apply these techniques to their own work.
Classic Techniques of Comedy Writing promises to be a fun way to get us through the winter nights, by making one another laugh, with much learning and funny writing, and maybe if restrictions allow the odd comic night out along the way.
---
Course Outline
You will begin at the beginning by analysing the foundations of written comedy. Forms like satire, situation comedy and comic structure were first formulated by the Roman writer-actor Plautus and comedy writers still use all of them today. Similarly the Italian Renaissance Commedia dell'Arte and its archetypes remain at the backbone of much comic writing and performance today.
Just as aspiring actor-writers like Shakespeare and Molière learned their craft by taking Plautus' plays as templates and rewriting them as The Comedy of Errors and The Miser, so other writers like Gogol, Wilde, Synge and McDonagh founded their comic writing on these forms in their turn.
Thus participants will read and write in fortnightly cycles, analysing or watching a great comic play on the first week, and then modelling their own 'writing challenge' in response to it for the second. After the Class, Alice will make a template based on the techniques we have admired in this writer and set the group a 3 page playwrighting challenge based on this template, drafts of which can be shared through Google Classroom for ongoing group feedback, and finally screen shared at the Class.
At the second class each writer will have the opportunity to have their work performed by members of the group and will be offered positive detailed feedback. Our Finale Class will be reserved for sharing all the writing and rewriting that Classic Techniques of Comedy has inspired.
Although this course is aimed at writers writing for theatre, TV and film performance it could also be equally suitable for novelists looking to write through dialogue and action, or for indeed any writer, actor, comic or artist looking to deepen their innate understanding of what is comedy.
---
Course Outcomes
At the end of course writers will be equipped with detailed templates of comedy situations, structures, characters and genres to work from which are uniquely of their own making. They will also have a portfolio of short works as examples of their comic writing and will be well equipped to extend these short works towards professional production, a move which will begin at our Finale session.
---
Alice Coghlan is a theatre director, playwright, play adaptor, designer and is Artistic Director of Wonderland Productions.  She is also a qualified Drama Teacher. From 2006-18 she was a Literary Reader for The Abbey Theatre where she read and advised on some one thousand new plays. Now she works as a freelance Dramaturg https://alicecoghlan.com/
As a director, comedy directing has become one of her specialities, and career highlights include her hit productions of Oscar Wilde's The Picture of Dorian Gray for Afternoon Tea Theatre which she adapted and directed, Molière's The Miser which she translated from French and directed, Goldoni's La Locandiera which she translated from Italian and directed and Brendan Behan's The Hostage. Her second comic play, a self-help spoof, Life Shop till you Drop! devised in collaboration with the actress Clodagh Reid, made six National Tours of Ireland and also toured to Abu Dhabi.
Alice has trained as a theatre clown through Wonderland Workshops and taught and directed clownfor children in Ireland and the Czech Republic. Alice's most recent play, an audio walk for St Patrick's Cathedral and the Jonathan Swift Festival can be enjoyed here Jonathon Swift Audio Walk.
Alice holds a First Class Honours BA in Drama and English from Trinity College and a MA in Theatre Directing. She has previously taught Techniques of Adaptation for the Irish Writer's Centre where she is a Playwrighting Mentor.
---