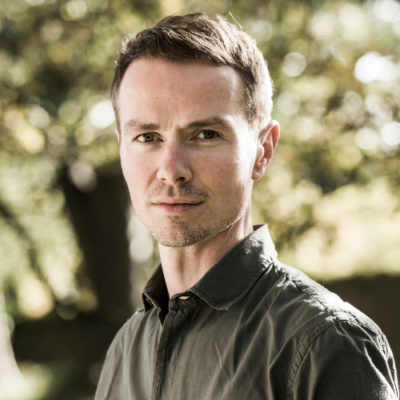 Gavin McCrea at Connections Through Literature in Association with Kildare Libraries
Info
Date: May 25, 2022
Time: 6.30pm - 8.30pm
Duration: 6 Weeks
Cost: Free Course
LGBT+ Voices with Gavin McCrea
Course Summary: In this six-week course for writers of all levels, you will use fiction to give voice to the LGBT+ experience. In class, you will perform close analyses of key passages from LGBT+ novels and short stories and will undertake writing experiments based on what you find. As homework each week, you will read one novel extract or short story and complete one short writing exercise. In each session you will focus on a single topic, such as selfhood, identity, viewpoint, and defamiliarisation, with the aim of producing one finished short story of your own by the end of the course.
Course Outline:Beginning on Wednesday 25 May, the group will meet once a week: Wednesday at 18:30. Each class will be two hours long. The classes will be structured in the following way:
Each week, you will focus on specific themes relevant, in some way or another, to LGBT+ writing:
Week One: Secrets
Week Two: Avowal/Confession
Week Three: Voice/Selfhood/Identity
Week Four: Desire and Violence
Week Five: Desire and Illness
Week Six: Defamiliarisation/Queerness
(These themes might change according to the make-up of the class, and the students' responses and interests.)
The authors we have looked at the past include: Edmund White, Jennifer Egan, Ali Smith, CN Lester, Édouard Louis, Allan Gurganus, Maggie Nelson, David Wojnarowicz, Thom Gunn, Kathy Acker, Juliet Jacques, Roland Barthes, Jeanette Winterson, Anne Enright, Colum McCann, Thomas Page McBee and Colm Toíbín.
Course Outcomes: Beginners will find starting points for the stories they want to tell, or even discover stories they did not know they wanted to tell. More seasoned writers will clarify their ideas, hone their technique, and add depth to their work. Students are invited to try and write an entire short story over the six weeks of the course, though there is no pressure to achieve this. The priority is to demystify the writing process a little and to have fun.
Gavin McCrea is the author of two critically acclaimed novels, Mrs Engels (2015) and The Sisters Mao (2021), both published by Scribe. His first work of non-fiction, Cells, will be published by Scribe in November 2022. Most recently, he has been commissioned by Hachette/John Murray to write a collection of essays on Jean-Jacques Rousseau. Gavin is currently Guest Lecturer in Literature and Creative Writing at Bard College Berlin. www.gavinmccrea.com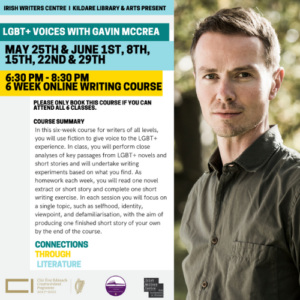 ---
---