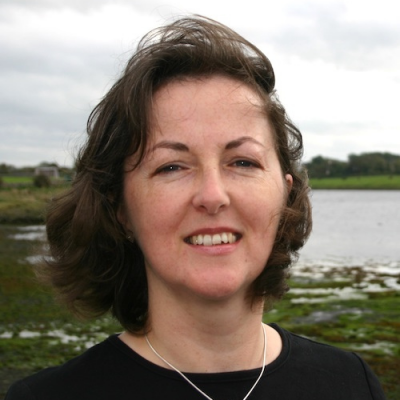 Creating Picture Books with Marie-Louise Fitzpatrick
Info
Date: April 6, 2022
Time: 6.30pm - 8.30pm
Duration: 6 Weeks
Level: Beginner | Emerging |
Cost: €165/€150
Course Summary
This six-week course will concentrate on creating picture books for 0-7 year olds. You will look at the structure of picture books, at developing ideas and characters, and the various types of books written in this form. The focus will be on introducing basic writing craft and developing ideas. The course is designed for both those interested solely in writing, and for writer/illustrators.
---
Course Outline
Each two-hour session will comprise a short lecture on an area of picture book creation, followed by short bursts of writing exercises. There will be a strong focus on building your writing skills, week by week, on creating texts using language, sound, repetition and rhythm.
Breaking the text into spreads and creating a dummy will be covered, both from the point of view of the writer and the writer/illustrator.
---
Course Outcomes
A solid understanding of what picture books are and how they work. A good basic introduction to the writing skills necessary for creating a good picture book text.
---
Marie-Louise Fitzpatrick is an award-winning author and illustrator, creating children's books for every age from zero to YA. She has worked with many publishers, including Walker Books, Holiday House, Faber and Harper Collins, and her books have been translated into many languages. She has won ten CBI awards for her work, including four Children's Book of the Year awards. Her YA novel, On Midnight Beach, was shortlisted for the Carnegie Medal 2021.
---


For Owl Bat Bat Owl

"This wonderful wordless picture book can be read in two ways, the right way up or upside down. [...] It will encourage thoughtful discussions between parents and young children. A celebration of tolerance, cooperation and friendship between these unlikely neighbours."




The School Librarian
"Intensely expressive, humorous and touching"



The Guardian
For On Midnight Beach

'One chapter of this astonishing novel and shivers of joy are coursing down my spine.'
Amanda Craig