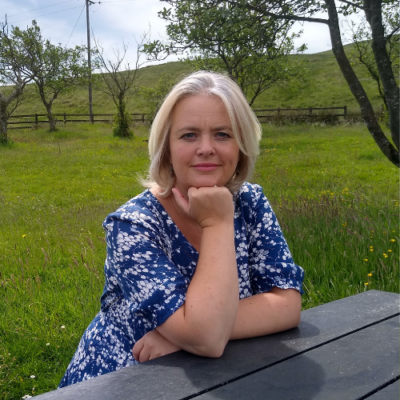 Emerging from the Margins: Poetry of Illness and Grief with Stephanie Conn
Info
Date: May 2, 2023
Time: 6.30 pm - 8.30 pm
Duration: 6 weeks
Level: Beginner | Emerging |
Cost: €165 (€150 Members)
Course Summary
This is a writing course to produce new poetry on the theme of illness and grief. Illness and grief often go hand in hand – whether dealing with the the loss of health, a functioning body, the loss of a loved one, a way of life or an imagined future – these experiences are complex and multi-layered.
This course will explore how the lived experience of illness and the results thereof can be inscribed in the lyric poem. Contemporary Irish, British, American and Australian poems of illness will be considered in terms of theme, form and disclosure.
Stephanie will also draw on her own PhD research which demonstrates that poetry's stylistic range and formal properties make it a medium well suited to expressing the experience of chronic illness.
The course will provide a stimulating, supportive environment. The online format of this course make it accessible and inclusive for all but particularly for those who live with the many barriers illness can present.
---
Course Outline
In 1926, Virginia Woolf wrote 'considering how common illness is, how tremendous the spiritual change that it brings…it becomes strange indeed that illness has not taken its place with love and battle and jealousy among the prime themes of literature.'
Others extol the virtues and the necessity of literature when faced with illness. Rachel Robertson argues that the question, 'What it means to be ill?' is a 'a complex conundrum' and one 'not answerable solely through medical language', believing the illness experience must be understood using 'other tools including and especially literature'.
This course considers the representation of illness in a range of poems, as a starting point for writing your own poems of illness, directly and obliquely. Whether one has first-hand experience or witnessed and supported others with illness, these experiences can be expressed and transformed in poetry. Stephanie will offer personal and theoretical perspectives on the illness experience and present a range of stimulating prompts and exercises to mine the experience and generate new writing.
 Topics include whether to express the illness experience directly or obliquely; issues of disclosure, voice and the poetic 'I'; particularly effective themes and poetic forms.
---
Course Outcomes
Participants will be introduced to a wide selection of poems on illness and grief, by a range of contemporary national and international poets. They will respond to diverse prompts and exercises to generate ideas and stimulate new writing each week, allowing them to draft a sequence of new poems.
---
Stephanie Conn is a multi-prize winning poet and experienced creative writing facilitator.  Her collections include Copeland's Daughter (Smith/ Doorstep, 2016) chosen by Billy Collins as winner of the Poetry Business Competition; The Woman on the Other Side (Doire Press, 2016) which was shortlisted for the Strong/Shine Award for Best First Collection; Island (Doire Press, 2018) and off-kilter (Doire Press, 2022) exploring the lived experience of chronic illness, researched and written as part of a PhD by Practice on Poetry and Illness.
---