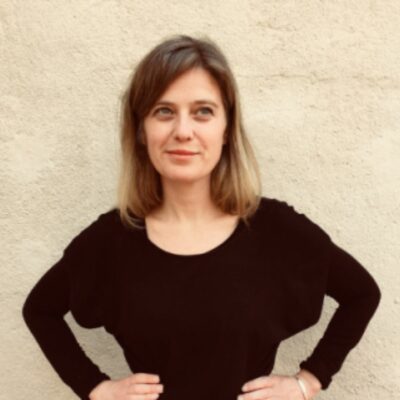 Everybody's Talkin': A Short Story Workshop with Madeline Beach Carey
Info
Date: November 1, 2023
Time: 6.30pm - 8.30pm
Duration: 6 weeks
Level: Beginner | Emerging |
Cost: €165 (€150 Members)
Location: Online
This course will take place on Wednesdays (six sessions in total). 
Course Summary
During this 6-week workshop, the focus will be on two essential craft elements in fiction: dialogue and point of view.
---
Course Outline
Each session will include a discussion of stories by masters of the form such as Mary Gaitskill, William Trevor, Kevin Barry, Leila Aboulela, Barry Hannah, Mavis Gallant, and Grace Paley. During the second half of each class the workshop students' own fiction will be workshopped. Students should send a story manuscript of up to 3,000 words to info@irishwriterscentre.com one week before the start of the course.
---
Course Outcomes
At the end of the six-week workshop students will have completed several exercises focused on dialogue and point of view. They will have read a wide-range of short stories and
experimented with style in their own work. Students will finish the course with a revision plan for their own story.
---
Madeline Beach Carey is the author of the story collection Les filles dels altres. Her work has appeared in Southword, El Món d'Ahir, de/rail, RIC Journal, echoverse, The Sultan's Seal, Full Stop, The Momentist, and elsewhere. Carey has been the recipient of awards and fellowships from the Bread Loaf Writers' Conference, the Edward Albee Foundation, Faber Residency, Hawthornden Castle, Greywood Arts, and Ventspils House.
Born in Baltimore, Maryland, she lives in Barcelona, Spain.
---
I've found this course to be fabulous at stretching me and moving me forward in my own work. Madeline has a deft touch at pushing out all our boundaries and a directed response in her one-to-one feedback. Thank you so much for this unexpected gem of a course.
Former Student
Through focused readings of contemporary classics, 'On Writing Home' provided me with a structured space to reflect on my own work. I came away from the course feeling inspired and ready to explore new creative ground.
Former Student
Madeline has impressive teacher/facilitator skills and we (the Zoom participants) all gained in empowerment and 'care for others.' The short writing exercises were challenging and fruitful. 5-star recommendation.
Former Student
I thoroughly enjoyed the course - every session in fact. It was an exceptionally good course - and this comment is from someone who has done quite a lot of online teaching. It was both serious and fun, and has broadened my reading horizons. I would say that every participant in the group must have been encouraged in their writing.
Former Student