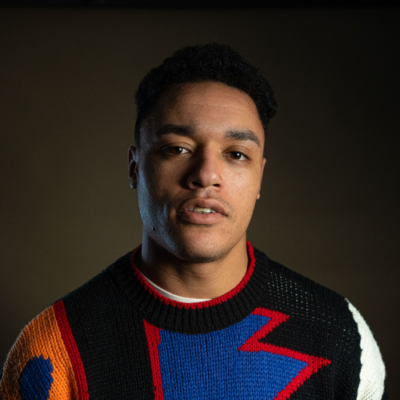 Free Flowing: Spoken Word Poetry with Adam Mohamed
Info
Date: June 18, 2022
Time: 10.30 am – 1.30 pm
Duration: 3 Hours
Level: Beginner | Emerging |
Cost: €48 (€42 Members)
This workshop will take place in-person at the Irish Writers Centre building.
Course Summary
This workshop will give participants the skills, tools, and guidance needed to create expressive, rhythmical poems. All the various forms of poetry will be explored and applied to the participants' personal stories through exercises and discussion on self-awareness and creativity. Participants will create 'performable' art by writing their own poignant pieces of self-expression based on the guidance and education they will receive.
---
Course Outline
Introduction to Adam and  to spoken word poetic techniques: rhythm, rhyming, repetition, onomatopoeia, alliteration, assonance etc.
Self-awareness exercise.
Free flowing freestyle writing,
Feedback on work.
---
Course Outcomes
Participants will have the skills and knowledge needed to creatively explore their own journeys. They will have the tools to create expressive,and 'free flowing' poetry.
---
Adam Mohamed is an Irish-Sudanese artist from Ballymun. After a jammed packed 2021 that featured his debut release 'Me & i', Adam is working towards new music to be released in 2022. In an Irish Hip Hop scene that is ever changing, Adam explores the universal struggles and triumphs that we all face through a blend of his music and spoken word. Constantly honing his craft, he hopes his work highlights the trials and tribulations he has faced and that by being as raw, vulnerable and as honest as possible it resonates with people.
---