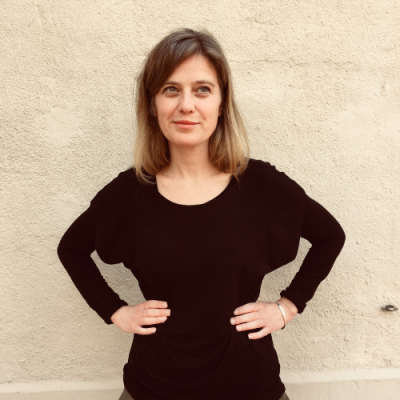 From Scratch: Going Back to Basics to Write Better Prose with Madeline Beach Carey
Info
Date: October 1, 2022
Time: 10.30am - 1.30pm
Duration: 3 Hours
Level: Beginner | Emerging |
Cost: €48 (€43 Members)
Online/In Person: Online
All Irish Writers Centre remote courses take place on Irish Standard Time (GMT)
Course Summary
This is a writing workshop for artists across disciplines. Designed for artists who are bored of typical art-world jargon, terrified of the oft-dreaded artist's statement, or just feeling stuck when it comes to the written word. Participants are required to read a few selected texts before the start of the workshop. Registrants will receive links to these texts before the start of the workshop.
---
Course Outline
Participants will discuss difficulties, insecurities, and fears about so-called "creative" writing and do several short in-class writing exercises. These sessions will also be helpful for people doing their own marketing or hoping to write more successful grant applications. During class we'll be talking, but also writing—playing around a bit so that your so-called professional or promotional writing is more fun, but also seriously good!
---
Course Outcomes
Participants will break out of traditional moulds and go back to basics: excavating their own lived experience and reading lives in order to create better, brighter prose.
---
Madeline Beach Carey is the author of the story collection Les filles dels altres. Her work has appeared in Southword, El Món d'Ahir, de/rail, RIC Journal, echoverse,The Sultan's Seal, Full Stop, The Momentist, and elsewhere. Carey has been the recipient of awards and fellowships from the Bread Loaf Writers' Conference, the Edward Albee Foundation, Faber Residency, Hawthornden Castle, Greywood Arts, and Ventspils House.
Born in Baltimore, Maryland, she lives in Barcelona, Spain.
---
I've found this course to be fabulous at stretching me and moving me forward in my own work. Madeline has a deft touch at pushing out all our boundaries and a directed response in her one-to-one feedback. Thank you so much for this unexpected gem of a course.
Former Student
Through focused readings of contemporary classics, 'On Writing Home' provided me with a structured space to reflect on my own work. I came away from the course feeling inspired and ready to explore new creative ground.
Former Student
Madeline has impressive teacher/facilitator skills and we (the Zoom participants) all gained in empowerment and 'care for others.' The short writing exercises were challenging and fruitful. 5-star recommendation.
Former Student
I thoroughly enjoyed the course - every session in fact. It was an exceptionally good course - and this comment is from someone who has done quite a lot of online teaching. It was both serious and fun, and has broadened my reading horizons. I would say that every participant in the group must have been encouraged in their writing.
Former Student