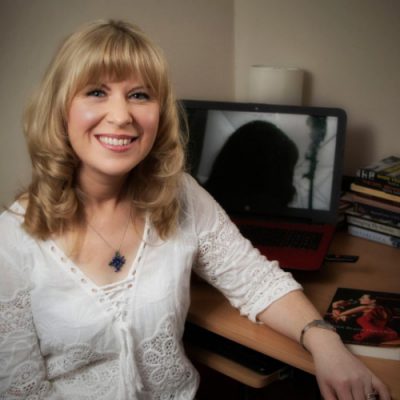 From Spark to Execution: A Novel Plan with Tanya Farrelly
Info
Date: December 2, 2023
Time: 10.30 am - 4.30 pm
Duration: 5 hours (one hour lunch break)
Level: Beginner | Emerging |
Cost: €80 (€72 Members)
Location: In Person
This course will take place at Irish Writers Centre on Saturday 2 December
Course Summary:
Have a novel idea but don't know where to start? In this one-day workshop author Tanya Farrelly will guide you from that first glimmer of an idea through to its execution. We will explore what makes an opening exciting enough to grip your reader, how to create unforgettable characters, the importance of point of view, and why you should think of your novel in scenes. We will also talk about plot points and the importance of striking a balance between planning and giving your story the room to evolve.
---
Course Outline:
We will begin our workshop by reading a variety of novel openings and discussing how writers can grip their readers from that very first page. Participants will discuss their own novel ideas to ensure they are opening their story in the best possible place. We will move from openings to discussing how to create intriguing characters. Participants will create characters profiles for two of their main protagonists. They will then have the opportunity to write scenes which will reveal both the relationship between these characters and any conflict between them. Staying with character, we will discuss who should tell your story and why. Which character has the most at stake? Who can be there for your key scenes? Perhaps your story will require multiple points of view. We will discuss the importance of plot points and the degree to which you should map out you novel. Finally, you will take home some tricks to keep going now that you've started!
---
Course Outcomes:
By the end of this workshop participants will have decided how to begin their novel, as well as completing character profiles for their main protagonists. They will have decided who should tell their story and will have written two key scenes to reveal character traits and conflict. Tanya will also provide you with some tips and tricks on how to continue now that you've taken those first steps to writing your novel.
---
Tanya Farrelly is the author of four books: two short fiction collections: When Black Dogs Sing (Kate O' Brien Award 2017) and Nobody Needs To Know. (Arlen House, 2021), and two psychological thrillers: The Girl Behind the Lens and When Your Eyes Close (Harper Collins) She holds a PhD in Creative and Critical Writing from Bangor University, Wales and was appointed Writer-in-Residence at NUI Galway in 2021. Tanya is a recipient of an Arts Council Agility Award and has been selected for the Basic Income for the Arts Pilot Scheme. She is currently working on a historical novel.
---
Farrelly does an effective line in mood and intrigue as she weaves her narrative magic, effortlessly drawing the reader ever further into the unsettling tales she has fashioned. When black Dogs sing is a collection at once bold and playful, and brimming with the assurance of a writer in command of her craft.
Alan McMonagle
Author of Psychotic Episodes, Ithaca, Laura Cassidy's walk of Fame
For a debut novel, The Girl Behind the Lens is quite spectacular.
The London Economic
An absorbing psychological thriller … Oliver Molloy is one of the most skin-crawlingly creepy characters to appear in Irish Crime Fiction this year.
Declan Burke
Irish Times
When Your Eyes Close is refreshingly original and thoughtful, as well as moving at a fantastic pace. An excellent, twisty tale.
Jo Spain
Author of The Confession, The Boy Who Fell, After the Fire
An unflinching look into the hidden depths of human psyche, thoroughly enjoyable.
Arlene Hunt
Author of Last to Die
A superbly twisty tale, each chapter a window on a dark & disturbing world that will keep you hooked.
Sam Blake
Author of The Cathy Connolly Series
Where Farrelly's crime debut The Girl Behind the Lens came coated in gritty realism, When Your Eyes Close revels in its fantastical premise.
Irish Times
Tanya Farrelly is very generous and enthusiastic teacher. I really enjoyed the thought-provoking writing exercises she suggested during the course. Her instructions are clear, helpful and great fun.
Vika M.
Course Participant
Tanya's vibrant energy, her love for and profound knowledge of creative writing make her a fantastic teacher. I look forward to each and every class with her!
Julia S.
Course Participant
I've learned a lot from Tanya Farrelly. She knows how to encourage and guide aspiring writers to improve their craft through concentrated examples and useful exercises.
Lucy Damasceno
Course Participant
I really enjoyed Tanya's writing classes. There was a good balance between structure/teaching and sharing/critiquing. Tanya was very motivating and encouraging of all participants.
Kathryn Crowley
Course Participant
I enjoyed Tanya's writing classes very much. They were not only knowledgeable, but also energetic. After her classes I got new ideas about how to improve my writing and organize my creative time.
Olga Clarke
Course Participant