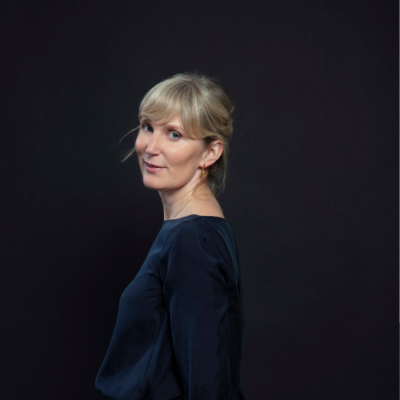 How to Find Your Voice in Fiction with Lisa Harding
Info
Date: January 10, 2024
Time: 6.30 pm - 8.30 pm
Duration: 8 weeks
Level: Beginner | Emerging |
Cost: €240/€220
This course will take place on Wednesdays over 8 weeks at the Irish Writers Centre
Course Summary
What makes a writer's voice unique, compelling and memorable? Over the course of eight weeks, we will undertake a high energy, experiential creative practice workshop exploring essential elements of fiction writing, through writing prompts and short readings of selected stylists, with a particular emphasis on what generates 'voice' and 'character' (in their broadest sense) on the page. As a playwright, novelist and short story writer I'll introduce elements of each of these creative forms to help spark that place of inspiration and impulse.
---
Course Outline
Participants will focus on all the major components of fiction writing as outlined below:
Inspiration and impulse
Voice
Introduction to character
Dramatic momentum/story/plot
Setting and place
Dialogue
Style and poetic language
The short story
Editing
This is mostly an interactive workshop where work will be produced in the sessions and there will be homework assignments. By the end of the eight weeks, participants will have a completed chapter/short story to share with the group if they are comfortable doing so.
---
Course Outcomes
A 3,000-word chapter or short story, as well as an invigorated approach to the craft of writing and a love of the process that will live long after the course ends.
---
Lisa Harding is the 2023 writer in residence for UCC. She is an experienced teacher having facilitated creative writing workshops at master's level. Harvesting won the Kate O'Brien award, was shortlisted for an Irish Book Award and the Kerry Group Prize in 2018.  Bright Burning Things (2021) received a starred review in the Publisher's Weekly, was a New York Times Editor's Choice, a People Magazine Choice, and was featured on the Today Show. It was shortlisted for the Kerry Group Irish Novel of the Year and a Dalkey Literary Award. The Wildelings has just been bought by Harper Collins in the US and Bloomsbury in the UK.
---
'Harding's protagonist is a singular creation: complex, contrary, drily funny in a characteristically Irish fashion. Written with great energy and generosity, Bright Burning Things is the raw and emotional story of a woman's search for self-knowledge; one that grips from the beginning.'


-The Guardian
'Grappling with the gap between faith and hopelessness, Harding shines with a heroine whose dogged triumphs accumulate over the course of this fast-paced and intensely lucid novel.'

-The New York Times Book Review
'....-This unflinching portrait of a troubled, tender soul takes readers to the depths of the human heart.'


-Publishers Weekly (starred review)