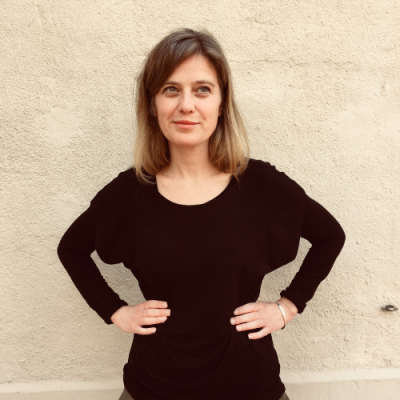 Internal and External Exiles with Madeline Beach Carey
Info
Date: May 28, 2022
Time: 10.30am - 1.30pm
Duration: 3 Hours
Level: Beginner | Emerging |
Cost: €48 (€43 Members)
All Irish Writers Centre remote courses take place on Irish Standard Time (GMT)
Course Summary
This three-hour seminar is an intensive, deep-dive into one of the topics Madeline Beach Carey teaches in her six-week workshop On Writing Home, which is designed for people writing about their home country whilst living—or having lived—far from their place of birth or the place they call home.
---
Course Outline
Through close readings of stories by Mavis Gallant, Leila Aboulela, Joseph O'Neill, and William Trevor, you will analyse craft issues such as setting, character development, and the role of dialogue. While exploring these writers' stories you will also discuss exile and its emotional use in fiction, most especially the ways "home" functions in the subconscious and interior lives of many characters.
Participants are expected to read the selected texts provided by the instructor before the start of the seminar. The session will also include time for writing exercises in order to provide jumpstarts for the students' own creative work—a chance to generate new material and experiment with form and voice.
During this intensive session we will not be workshopping students' own material.
---
Course Outcomes
For writers who might not be able to commit to a weekly session this three-hour close-reading seminar is an excellent opportunity to explore themes of both internal and external exile in the work of four master short story writers.
---
Madeline Beach Carey is the author of the story collection Les filles dels altres. Her work has appeared in Southword, El Món d'Ahir, de/rail, RIC Journal, echoverse,The Sultan's Seal, Full Stop, The Momentist, and elsewhere. Carey has been the recipient of awards and fellowships from the Bread Loaf Writers' Conference, the Edward Albee Foundation, Faber Residency, Hawthornden Castle, Greywood Arts, and Ventspils House.
Born in Baltimore, Maryland, she lives in Barcelona, Spain.
---
I've found this course to be fabulous at stretching me and moving me forward in my own work. Madeline has a deft touch at pushing out all our boundaries and a directed response in her one-to-one feedback. Thank you so much for this unexpected gem of a course.
Former Student
Through focused readings of contemporary classics, 'On Writing Home' provided me with a structured space to reflect on my own work. I came away from the course feeling inspired and ready to explore new creative ground.
Former Student
Madeline has impressive teacher/facilitator skills and we (the Zoom participants) all gained in empowerment and 'care for others.' The short writing exercises were challenging and fruitful. 5-star recommendation.
Former Student
I thoroughly enjoyed the course - every session in fact. It was an exceptionally good course - and this comment is from someone who has done quite a lot of online teaching. It was both serious and fun, and has broadened my reading horizons. I would say that every participant in the group must have been encouraged in their writing.
Former Student