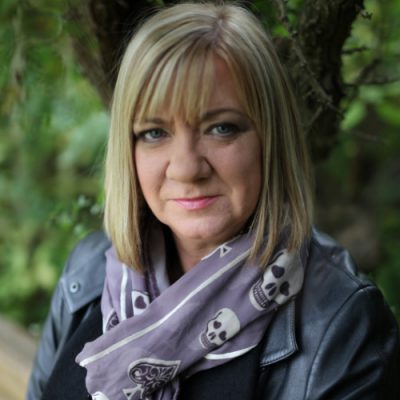 Introduction to Crime Fiction with Louise Phillips
Info
Date: October 13, 2021
Time: 6.30pm - 8.30pm
Duration: 8 weeks
Level: Beginner | Emerging |
Cost: €240 (€220 Members)
All Irish Writers Centre remote courses take place on Irish Standard Time (GMT)
Course Summary:
On this course you will look at the various aspects of writing a successful crime novel, including character development, point of view, dialogue, plotting and pace. Throughout the workshop participants will receive editorial critique to help sharpen their creative voice, alongside tips on how to establish a successful writing routine. Participants will take away the tools required to write a crime novel, including practical guidance on how to get started, completing a first draft, and ultimately, getting that elusive publishing deal. Many of Louise's students have achieved publication success, including those who have gone on to become International Bestsellers.
---
Course Outline:
The course will focus on several aspects of crime fiction writing:
The Creation of Memorable Characters
Point of View
Writing Effective Dialogue
Building an Outline for your Story
Road Maps, Plotting & Pace
Setting Writing Goals
Completing a First Draft & Establishing a Good Writing Routine
Tips on Getting Agents and Publishers to keep reading
In order to maximise the benefits of the workshops, participants will be invited to submit work (500 words) every two weeks.
---
Course Outcomes:
On completion of the course participants will have a strong foundation in writing successful crime fiction, including tips on how to establish a good writing routine, and set personal writing goals.
---
Louise Phillips is a bestselling author of five psychological crime thrillers each nominated for Best Irish Crime Novel of the Year in the Irish Book Awards. Her second novel won the award. In 2016 she was longlisted for the UK CWA Dagger in the Library Award, and her first two novels were published in the U.S. 'The Hiding Game', published in 2019, is currently under Option and in development by a Major U.S. Film Production company. Louise is currently working on her sixth novel.
---
I have taken several courses and although I must say all of them have been enjoyable and inspiring, Crime Writing with Louise Phillips has been so far the best. She is a great help not only from the point of view of what the genre is about but also about the specific texts she asks her students to do, which she checks with a magnifier glass. Her corrections are always worthy because she is devoted, critical and encouraging.
Bruce Swansey
Course Participant
I would strongly recommend the crime writing course by Louise Phillips. I took the course last autumn and found it both inspirational and informative. It gave me a vivid insight into the world of crime writing. Everything was covered, from writing styles and techniques to forensics. It made me really want to get going and write my crime novel.
Jennifer Farrell
Course Participant
I found the crime writing course with Louise Phillips to be so effective. Each week was themed and well structured. It helped me with pace and tension in my novel, and how to develop a cracking good plot. An excellently delivered course by an award-winning author who gets the five stars from me, and is highly recommended to all aspiring crime writers.
Patricia Gibney
Course Participant
Louise Phillips crime writing course was brilliant. It covered so much: Narrator's Voice and Point of View; Rhythm and Shape of Dialogue; Getting to Grips with Character; Pacing; Plotting; Story Arc, Crime Scene Evaluation, writing the Dreaded Synopsis, and Pitching. A roller coaster ride and I enjoyed every minute of it!
Anita Morris
Course Participant
One of the best crime writers in Ireland.
Irish Independent
Phillips never loses sight of the central ruse that draws the reader in.
Sunday Business Post
This is not just an Irish Crime thriller writer-she's among the best crime writers in the world.
BBC Radio Ulster
Absolute top-drawer crime writing.
San Diego Book Review
An equal to Sara Paretsky and Patricia Cornwell or any other authors of cracking good police procedurals…
San Francisco Book Review
Phillips is superb at suspense, at conjuring up a dark menacing atmosphere with underlying humanity.
Sunday Independent
What's particularly great about Phillips' writing is her fearlessness...
The Irish Post