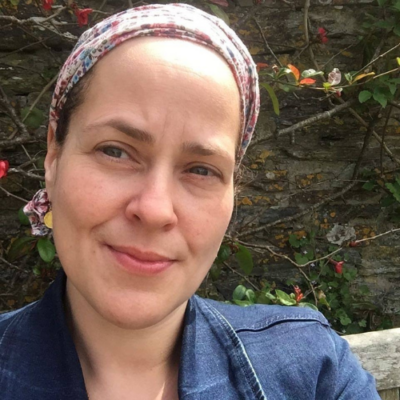 Life Writing: On Food & Drink with Rosie Schaap
Info
Date: May 23, 2023
Time: 5.30 pm - 7.30 pm
Duration: 6 Weeks
Level: Beginner | Emerging |
Cost: €165 (€150 Members)
Online or In-Person? Online
Course Summary:
When is a dinner more than a dinner? When it's also a lens through which to see a world, a framework within which to consider ideas and relationships, even a platform from which to advocate for justice. When we write personal essays about food and drink, we are also telling the stories of our lives, and the lives of others. This is a creative nonfiction course, appropriate for essayists, memoirists, journalists— any writer who has ever considered the meaning of a meal.
---
Course Outline:
In this six-week course, we will read and discuss works by Ciaran Carson, Fuchsia Dunlop, E.R. Murray, Colson Whitehead and others, which, taken together, convey some sense of the breadth, depth, and creative range possible in writing about food and drink. Workshop discussions of students' writing will be at the core of our two-hour sessions.
---
Course Outcomes:
Students will write one short piece (300-500 words) and one longer essay (1200-2000 words), each with a dish, a drink, a dining experience, or another food memory at its heart.
---
Rosie Schaap is the author of Drinking with Men: A Memoir and Becoming a Sommelier. From 2011 to 2017, she was a columnist for The New York Times Magazine. Her essays appear in anthologies including Eat Joy: Stories & Comfort Food from 31 Celebrated Writers and the revised edition of Goodbye to All That: Writers on Loving and Leaving New York, and she was a finalist for an International Association of Culinary Professionals award in the personal essay category. A native New Yorker, she lives on the Antrim Coast and holds an MA in creative writing from Queen's University Belfast.
---
A wonderfully funny and openhearted book from a generous, charismatic writer… There's no substitute for the kind of community you can find in a good tavern. And no American writer can explain it better than Rosie Schaap.
National Public Radio
Praise for 'Drinking With Men'
Schaap brings a poet's touch to her memoir, which brims with insight and wisdom.
Jimmy Breslin
Praise for 'Drinking With Men'
"I thoroughly enjoyed this course and I looked forward to every class. The suggested reading was thought-provoking and inspiring. The course finally gave me the impetus I needed to start writing and Rosie is an enthusiastic and very generous teacher. Highly recommended!"









Emma Creedon
"The IWC Food and Drink writing course was my second with Rosie Schaap and I returned because I was interested in the topic, but also because I had so enjoyed her prior personal essay course. Rosie immediately provides a warm and comfortable environment - no small feat over Zoom - where everyone feels respected and at ease speaking, and sharing their work. Rosie has, in both courses, prepared the most detailed, well-rounded syllabi I've seen and diverse, varied reading selections, with writing prompts I know I'll return to again in the future. On top of the feedback during the online sessions, Rosie also provides detailed and thoughtful individual notes on your work. I'd highly recommend a course with her to everyone."

Maria Drago
"I thoroughly enjoyed Rosie's classes. She creates a wonderful atmosphere for discussion and is well-structured and encouraging. I really liked the material she chose for close reading and the prompts for writing."
Roisin Russ