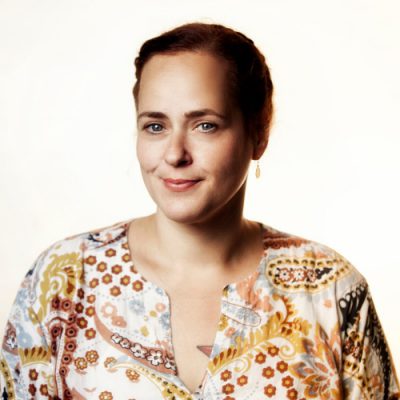 Life Writing: On Food & Drink with Rosie Schaap
Info
Date: October 26, 2021
Time: 2.00pm - 4.00pm
Duration: 6 Weeks
Level: Beginner | Emerging |
Cost: €165 (€150 Members)
All Irish Writers Centre remote courses take place on Irish Standard Time (GMT)
Course Summary:
When is a dinner more than a dinner? When it's also a lens through which to see a world, a framework within which to consider an idea or event or relationship, even a platform from which to advocate for justice. When we write personal essays about food and drink, we are also telling the stories of our lives and the lives of others. This is a creative nonfiction course, appropriate for essayists, memoirists, journalists— any writer who has ever considered the meaning of a meal.
---
Course Outline:
In this six-week course, workshop discussions of students' writing will be at the heart of each two-hour session. You will also read works by Ciaran Carson, E.R. Murray, Michael Pollan, Michelle Zauner, and others, which, taken together, convey some sense of the breadth, depth, and creative range possible in writing about food and drink.
---
Course Outcomes:
Students will write one short piece (300-600 words) and one longer essay (1200-2000 words), each centered on a dish, a drink, a dining experience, or another food memory.
---
Rosie Schaap is the author of Drinking with Men: A Memoir and Becoming a Sommelier. From 2011 to 2017, she wrote the "Drink" column for The New York Times Magazine, and has also contributed to Food & Wine, Lucky Peach, and Saveur.  Her essays appear in anthologies including Eat Joy: Stories & Comfort Food from 31 Celebrated Writers, and she was a finalist for an International Association of Culinary Professionals award in the personal essay category. A native New Yorker, she now lives in the Glens of Antrim.
---
A wonderfully funny and openhearted book from a generous, charismatic writer… There's no substitute for the kind of community you can find in a good tavern. And no American writer can explain it better than Rosie Schaap.
National Public Radio
Praise for 'Drinking With Men'
Schaap brings a poet's touch to her memoir, which brims with insight and wisdom.
Jimmy Breslin
Praise for 'Drinking With Men'
Beautifully composed…detailed and genuine...
Library Journal
Praise for 'Drinking With Men'
Funny, smart-as-hell, moving…
Salon
Praise for 'Drinking With Men'
Ms. Schaap…is clear and precise in her writing…If you are curious about life as a sommelier, this charming book makes an easy, nutritious appetizer.
Eric Asimov
Praise for 'Becoming a Sommelier'