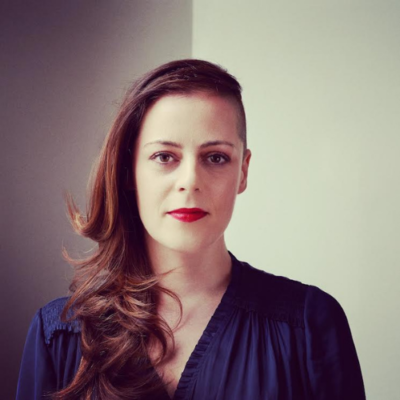 Poetry, Conjuring & The Otherworld with Annemarie Ní Churreáin
Info
Date: April 5, 2022
Time: 6.30pm - 8.30pm
Duration: 3 Weeks
Level: Beginner | Emerging |
Cost: €96 (€87 Members)
All Irish Writers Centre remote courses take place on Irish Standard Time (GMT)
Course Summary:
How to draw inspiration from ancient Irish landscapes to explore the art and craft of writing poetry? Join facilitator Annemarie Ní Churreáin for a creative writing workshop that draws from Irish mythology, superstitions, magic and folklore. In a supportive and encouraging environment, participants will gain insights into the dynamics at play in the making of a poem. Workshop activities will include creative writing prompts, close reading of poetry, and group discussion. No fluency in magic or previous magic skills required. Beginner poets welcome.
---
Course Outline:
Participants will discuss a curated selection of poems and receive close guidance on how to begin writing their own poems. As part of this process the class will occasionally look to Irish language poetry in translation or draw from Irish language words (participants are not required to have any language other than English to participate in this class). In the discussions you will explore motifs and archetypes of pre-Christian Ireland and look to spells, charms and the special relationship in Ireland between landscape and language.
---
Course Outcomes:
Participants will be expected to produce new drafts of poems during each class. Reading outside the class is not compulsory but participants will receive recommended reading and resources.
---
Annemarie Ní Churreáin is a poet from the Donegal Gaeltacht. Her publications include Bloodroot (Doire Press, 2017), Town (The Salvage Press, 2018) and The Poison Glen (The Gallery Press, 2021). She is a recipient from the Arts Council of The Next Generation Award and a co-recipient of The Markievicz Award. Ní Churreáin has been artist in residence at Akademie Schloss Solitude in Germany, Jack Kerouac House Orlando and Centre Culturel Irlandais in Paris. She lectures at the Yeats Academy of Arts, Design and Architecture, IT Sligo. Ní Churreáin is the 2022 Guest Editor of The Cormorant Issue 7 and The Stony Thursday Book Issue 44.  Info: visit www.studiotwentyfive.com.
Publicity links
Video poem
https://www.youtube.com/watch?v=MCzHTha9-qc
ARENA interview
https://www.rte.ie/radio/radio1/clips/22037127/
---