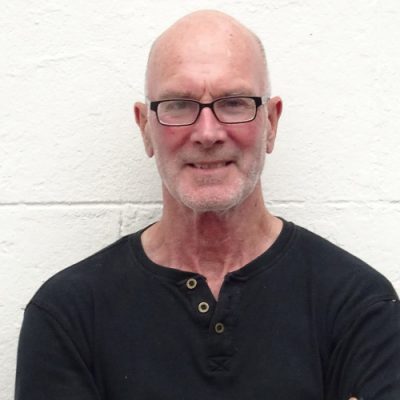 Research for Writing Non-Fiction and Memoir with an introduction to Genealogical Research with Kevin Connolly
Info
Date: September 5, 2022
Time: 6.30pm - 8.30pm
Duration: 3 Weeks
Level: Beginner | Emerging |
Cost: €90 (€81 Members)
Online/In Person: Online
All Irish Writers Centre remote courses take place on Irish Standard Time (GMT)
Course Summary:
Have you ever wanted to write about a time, a place, a person, an event, your family, yourself, and wondered how to set about conducting research? This workshop will guide you through the stages of your research.
---
Course Outline:
The course is divided into 3 two hour sessions. The main content of each session is as follows:
finding and evaluating sources
learning search techniques that show you how to conduct effective and meaningful research
researching images
understanding plagiarism and copyright
an introduction to genealogy and genealogical resources
collecting, storing, and accessing your research in a stream-lined efficient way, that will, ultimately, help you convert that research into the written word.
---
Course Outcomes:
On completion of this course the participants will have a good understanding of the best resources (digital and physical) freely available for the purposes of conducting research into their projects. They will also be furnished with lists of these resources that will prove to be invaluable for their continued research. The workshop also aims to enhance research methods and techniques, and to explore the use of images, including copyright and plagiarism. In addition, participants will have a knowledge of the tools available to help structure, store, and access the fruits of their research.
---
Kevin Connolly is the author of Yeats and Sligo, Brandon Books, 2010 and Arise and Go: W.B. Yeats and the People and Places that Inspired Him, O'Brien Press, 2019. Kevin has just finished writing a biography of Charles Stewart Parnell called Parnell-An Interpretation. His writings have been published in journals and newspapers both in Ireland and abroad. He possesses a Masters Degree in Library Science with an emphasis on academic research. Kevin was the founder and owner of The Winding Stair Bookshops and Cafés in Dublin and Sligo (1982-2006). He lives in rural Sligo.
---
The idea of place runs like a river through the life and works of the poet and playwright W.B. Yeats. This book focuses on his time in Dublin, London, Sligo and elsewhere in the west of Ireland, embracing the homes, landscapes and people that impacted his life and stimulated his vast body of work. Meet the poet's father, the struggling artist John Butler Yeats; his mother Susan, his five siblings: Lily and Lolly, guiding lights in the Irish Arts and Crafts movement; Jack, the renowned painter; and Bobbie and Jane Grace, who died in infancy. Meet William Morris, John O'Leary, Katharine Tynan, George Moore, Oscar Wilde, Lady Gregory, Douglas Hyde, George Hyde-Lees, and, of course, Maud Gonne, as well as countless others who helped weave the cloth of Yeats's poetic gift.
Book Blurb
Arise and Go: W.B. Yeats and People and Places that Inspired Him (O'Brien Press, 2019)
I must say the author does a masterful job. If you like Yeats, this is a wonderful book. If you've never met any of Yeats's poems, this book introduces you to many of them in the greater context of describing the places Yeats lived and the people he was close to.
Paul Coleman
USA
Connolly's impressive tome introduces us to the great poet's family, friends, lovers and cultural icons who helped embroider the cloth of Yeats's poetic gift.
The Irish Post