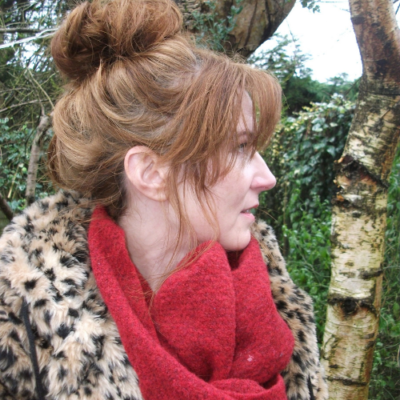 Strength of Character, Strength of Story with Órfhlaith Foyle
Info
Date: January 12, 2022
Time: 6.30pm - 8.30pm
Duration: 6 Weeks
Level: Emerging |
Course Summary
This course aims to develop the students' desire to write a character centred story.
It is a short fiction course delivered over six Wednesday evening.  Each lesson last for 2 hours with a ten minute break.
In this course, students will use their imaginations, literary passions and experiences to
create a fictional character
write a story using this character
read and submit their story
Students will have writing tasks tailored to each session.
Students will be expected to write a piece of fiction and present it at the final workshop.
---
Course Outline
Week One A Writer has Style    Study various writers and their fiction, note how they tell a story, what do they use to show us the main character etc. What is a writer's style and how is it created? A writer is aware of atmosphere, tone/style. Each writer has a pattern or rhythm to their writing.
Week Two The Simple Truths on Character      What is a character in a story? What traits, quirks, morals or reasons behind character? How is character seen in prose?  Where does character come from? How does a writer mix imagination and experience to create a strong character?
Week Three  There is no Vacuum Here      Character drives the narrative through want or need. Why does your character need to exist on the page? What do they want? Why? How does a character show this want? Voice – 1st, 3rd, etc What is story and why must it say something to the reader? How does point of view deliver the character's voice?
Week 3  A Story needs a Scaffold     Character is the Engine – Plot is 'and then, and then'. A strong character. a strong want drives the story's narrative – how does your character drive? Main protagonist meets antagonist results in conflict. How does conflict assert itself, show itself  – voice  location, time, dialogue and action. Who and what may be other character in the story
Week 4  A Story's Needs its Layers,   How is the story revealed via the narrative's dialogue and action? How does dialogue and action give momentum to a story?  What is prose? What language does a writer use for their story?  –  Return to the Character
Week 5 Writing Fiction with Character   Are outlines necessary for short stories? How to begin a story – what do you want your readers to see first thing, hear first thing in their mind's eye as they read your words?. Is your writing voice the same as your speaking voice? How can your imagination and your life experience can create a true character
Week 6 A Writer's Work  Reading/presenting stories. Why this character in this story. What does the story say?
Where do you send a story – rejection and acceptance.
---
Course Outcomes
1 Students will have learned how to create a strong character for a story.
2 Students will write with their own writing voice and style
3 Each student will have written a fictional story and will read it or an excerpt at the final workshop
---
Órfhlaith Foyle is a short story writer, poet and dramatist and lives in Galway.
Her two short story collections, Somewhere in Minnesota and Clemency Brown Dreams of Gin and her poetry collection Red Riding Hood's Dilemma have been published by Arlen House.
Lilliput Press published her first novel Belios.
She wrote and directed her first radio drama May's End which premiered on Newstalk radio Oct '21
Órfhlaith has recently received a full Arts Council Agility award for her next project.
---
Órfhlaith Foyle's strange stories of violence and yearning beguile the reader even as they disconcert. She is a true original, a writer of great gifts, and I find her work immensely compelling and memorable.

                                                                                                                                                Joseph O' Connor  Author

 If a very early-career Ian McEwan got together with Franz Kafka and Flannery O'Connor and somehow had a love child and that lovechild grew up to be a writer, I think that writer might be Órfhlaith Foyle. Throw in the loneliness of Jean Rhys and the twisted fairy-tale atmospheres of Angela Carter and the picture is almost complete.

Alan McMonagle  Author